PCC David Lloyd to cut police posts to help save £6.3m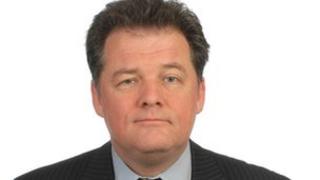 More than 130 police officer and staff posts are set to go in Hertfordshire to meet budget cutbacks, the new police and crime commissioner has revealed.
The cuts are part of a package of £6.3m of savings identified in the county police force's budget for 2012-13.
PCC David Lloyd's first budget plans to cut 60 officer and 76 staff posts.
"It is necessary to reduce the cost to the taxpayer of all public services including the police," he said.
"These budget reductions can be achieved without losing police officers in our front line neighbourhood teams.
"I would urge the public to look at crime rates in Hertfordshire which are amongst the lowest in the land and 13% down on last year."
The proposals go before the police and crime panel on 24 January. The force at present is made up of 1,960 officers and 1,838 police staff.
Other savings proposed include a £1.8m cut in the non-operational back office budget and a £552,000 saving in the control room budget "by making it more efficient".
Between now and 2016-17 £39m of savings are needed.
Neil Alston of the Hertfordshire Police Federation said he understood why the cuts were necessary - they were the result of central government policies.
"Hertfordshire Police are underfunded yet still bring in marvellous results but we are not sure how long this can be maintained," he said.
"These cuts have already been announced and Mr Lloyd had to produce a budget in a very short time.
"We will be looking at whether they are necessary and appropriate to the service."