PCC David Lloyd to cut police posts to help save £6.3m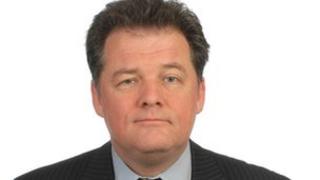 More than 130 police officers and staff posts are set to go in Hertfordshire to meet budget cutbacks, the new police and crime commissioner has revealed.
The cuts are part of a package of £6.3m of savings identified in the county police force's budget for 2013-14.
PCC David Lloyd's first budget plans to cut 60 officer and 76 staff posts.
The proposals go before the police and crime panel on 24 January. The force at present is made up of 1,960 officers and 1,838 police staff.
Other savings proposed include a £1.8m cut in non-operational back office budget and £552,000 saving in the control room budget "by making it more efficient".
Between now and 2016-17 £39m of savings are needed.