Luton woman denies neglect in dementia bus case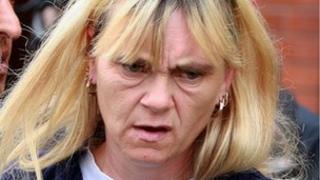 A council worker has denied neglect after an elderly woman with dementia was left on a bus in Luton overnight.
Joan Cook, 87, spent 14 hours in the vehicle, most of them at the Kingsway Court Depot, after being picked up from a day centre in May.
Susan McLaughlin, 43, of Brunel Road, Luton, pleaded not guilty to neglect, contrary to Section 4 of the Mental Capacity Act 2005 at Luton Crown Court.
She will face trial early in 2013 at the same court.
Ms Cook had been collected from the Hockwell Ring Day Centre in the town and should have been dropped off at her flat at the Jill Jenkins Court Care Home.
She was discovered at the depot at 07:00 BST the next day by another driver.