PCC candidate Rashid becomes polling day crime victim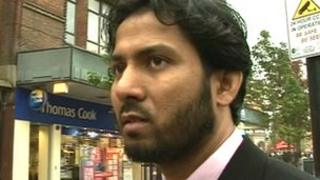 A candidate hoping to take on the role of police and crime commissioner in Bedfordshire became a victim of crime himself on polling day.
Mezanur Rashid, who is standing as an independent, had his mobile phone stolen from a car.
He was inside the polling station at St Margaret's Methodist Church in Montrose Avenue, Luton, when his car was broken into and his phone stolen.
Mr Rashid has reported the matter to police who are investigating.