£200m overhaul plan for former Vauxhall site in Luton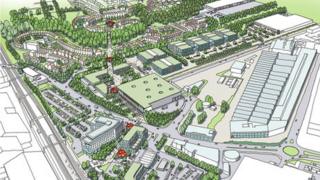 Up to 2,000 jobs could be created by a £200m redevelopment of the former Vauxhall car plant site in Luton, developers say.
The Augur Group said its overhaul of the land would see 625 residential units being built along with offices, two hotels and possibly a casino.
Work on the 60 acre site, named Napier Park, could begin by the end of 2013, subject to planning permission.
Vauxhall stopped making cars at the plant in 2002.