Colonel Riley Workman jury warned over 'cell confessions'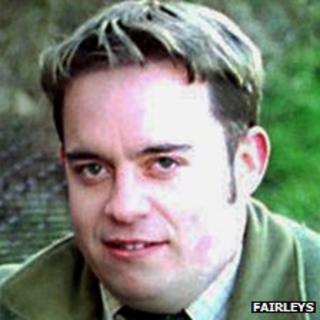 Jurors at a murder trial of an 83-year-old retired army officer have been told to treat alleged confessions made in custody with "considerable caution".
Christopher Docherty-Puncheon, 33, from Stocking Pelham, Hertfordshire, denies murdering Lt Col Robert "Riley" Workman at his Furneux Pelham home in 2004.
The prosecution has said he was killed by a single shotgun blast.
St Albans Crown Court had previously heard claims Mr Docherty-Puncheon had confessed to the murder to cell mates.
Mr Docherty-Puncheon, who was 24 at the time and known as Christopher Nudds, is alleged to have admitted murdering Col Workman to cell mates while being held on remand in connection with the disappearance of Fred Moss, the court heard.
Mr Justice Saunders told the jury that it was possible that prisoners could get reduced sentences or financial rewards for giving evidence to police.
Mr Docherty-Puncheon was later convicted of killing Mr Moss, but denied confessing to Col Workman's murder.
The judge told the jury: "You are not entitled to say 'because the defendant killed Fred Moss he must have killed colonel Workman' - it does not follow in any way."
The trial continues.