Hertfordshire man kept two boys captive and abused one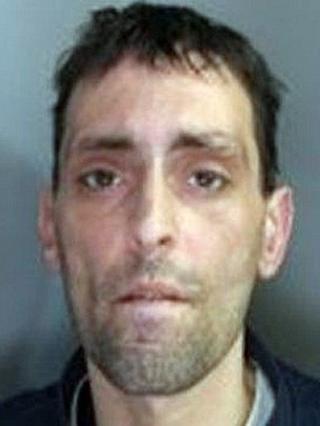 A 40-year-old man from Hertfordshire has been jailed for kidnapping two teenage boys and abusing one sexually.
Raymond Gueli, from Cheshunt, also threatened to kill them with a knife.
After the offences in September 2011 the boys were released and Gueli was arrested, Luton Crown Court heard.
Judge Andrew Bright QC gave Gueli an indeterminate sentence and said he would serve three years and 160 days before parole was considered as he posed a "particular danger" to boys.
One boy was locked in the bottom of a wardrobe after he burst out crying and the other was forced to strip and get on a bed with him, the court heard.
Gueli pleaded guilty to two offences of falsely imprisoning the boys and one of sexual activity with a child.
Prosecutor Jane Bickerstaff QC said Gueli had enticed the youngsters into his flat with the promise of a cigarette and a drink
"He told them he would kill them if they didn't keep quiet," said Miss Bickerstaff.
'Danger to boys'
The court was told the defendant eventually released the boys from his flat and they went home to their families.
They were able to point out the flat where they had been held, and the defendant was arrested.
Defending, Neil Fitzgibbon said Gueli was now sorry for what he had done.
Judge Bright said: "You pose a particular danger to young boys.
"These offences are so serious that a very significant sentence of imprisonment is the only way of dealing with you."
His name would also be on the sex offenders register for life.