Man cleared of Bedford lake murder wins libel against police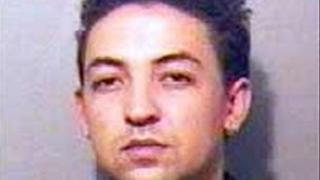 The boyfriend of a woman found dead in a lake in Bedford has won a libel action against police who claimed he probably killed her.
Amilton Bento, 31, won £125,000 damages and costs at the High Court after suing Bedfordshire Police.
Kamila Garsztka, 26, was found dead in Priory Lake, in January 2006.
Mr Bento's conviction for her murder was quashed on appeal in February 2009, but police later issued a statement implying he had escaped justice.
Mr Bento was cleared after judges agreed that expert interpretation of CCTV pictures during his trial in 2007 had been "unsatisfactory".
During the trial, the jury was told the footage showed Ms Garsztka had been carrying a bag close to Priory Lake, shortly before she died.
The bag was later found at Mr Bento's flat in Rutland Road, Bedford.
But after the BBC's Newsnight programme commissioned independent analysis of the pictures by forensic experts in the UK and US, it was established Ms Garsztka had not been carrying the bag. It was "merely a shadow on the film".
Mr Bento's conviction was quashed followed, in July 2009, by a decision of the Crown Prosecution Service (CPS) to drop plans for his retrial and formally acquit him.
The CPS decision prompted police to issue a press release, which has now been deemed libellous by Mr Justice Bean.
During the libel hearing Richard Rampton QC, for Bedfordshire Police, said his clients aimed to prove Mr Bento "probably killed Kamila, and that this was either murder or manslaughter".
Mr Rampton told the High Court the force's press release was justified in view of anticipated public criticism of their investigation and because it was covered by qualified privilege.
However Mr Justice Bean, who heard the case without a jury, was told its content suggested Mr Bento was guilty of murder and had wrongly escaped justice.
Hugh Tomlinson QC, Mr Bento's counsel, told Mr Justice Bean his client had last seen Ms Garsztka one morning in December 2005, when he left for work from his flat, where she had stayed the night.
She was then captured on the CCTV cameras at Priory Lake that evening.
"There was no evidence that [Mr Bento] was anywhere near the lake that night," Mr Tomlinson said.
Miss Garsztka's body was later recovered from the lake after being spotted by young people having a canoe lesson, but post-mortem tests were inconclusive as to the cause of her death.
The libel hearing was also told there was no evidence Mr Bento, a man of good character, had ever been violent to anybody or had any motive to attack or kill Ms Garsztka.
Mr Tomlinson also said he did not accept the police's reason for issuing their press release.
Mr Justice Bean agreed and rejected the police defences of justification and qualified privilege.
In a statement, Bedfordshire Police said they accepted the judgement and their insurers would pay the damages and Mr Bento's court costs.