Man jailed for 1983 Bedford bedsit rape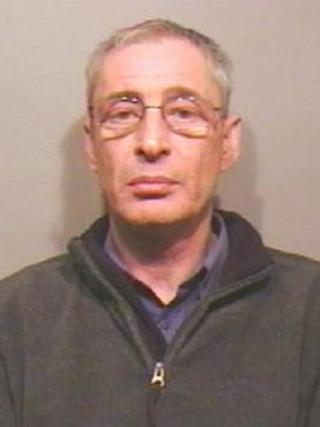 A man who raped a student after breaking into her bedsit 29 years ago has been jailed for seven years.
Graham Jones, 50, was dubbed the "Bedsit Rapist", after he had climbed up the fire escape to the girl's room, tied her up and raped her, in 1983.
Jones, from Mount Pleasant Road in Bedford, was arrested after walking into a police station and confessing to the rape, in 2011.
He was sentenced during a hearing at Luton Crown Court.
The court was told Jones' victim, who was a PE student living in the Lansdown Road area of Bedford, was 20 at the time of the attack.
'Peeping Tom'
On the night of the rape, she had returned to her bedsit and briefly used a sunbed that was in the room.
At the time Jones, then 22, was a "Peeping Tom" who had been watching her through the window, the court was told.
He then climbed a fire escape, crept into her room and, after binding her hands with the cord from a bedside lamp, raped her.
However, Jones was not caught until, in January last year, he confessed to his wife Susan and they went to the police station together.
Ann Evans, prosecuting, told the court Jones had told officers his conscience had troubled him over the years.
'Still haunted'
"He said he wanted to unburden himself and he wanted the girl he had attacked to feel better knowing he had gone to prison," she said.
He pleaded guilty to a single count of rape.
Judge David Farell QC was told Jones' victim, now aged 49, is still haunted by the attack.
But for his confession, it is likely Jones' crime would have remained unsolved, the court heard.
Jones was also ordered to sign the sex offenders' register.