Tributes paid to Hertfordshire rail death girl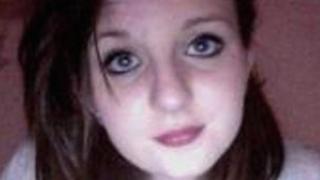 Tributes have been paid to a 15-year-old girl killed in what police described as a "tragic accident" on a railway crossing in Hertfordshire.
Katie Littlewood died when she was hit by a train at Johnson's Footpath Crossing in Bishop's Stortford at 11:45 GMT on Saturday.
The Bishop's Stortford teenager was pronounced dead at the scene.
A tribute page named "RIP Katie Littlewood" has been set up on Facebook in her memory.
Described as a "funny character and an inspiration to all of us" many people passed on their condolences at news of her death.
'Too young'
A post from Debbie Bloor read: "Thinking of you all. Will never forget Katie and her wonderful saxophone trolley."
Another, from Allison Ramshaw, said: "My thoughts are with your family at this very sad time."
Sue Jennings wrote: "You are too young to die rip Katie my heart goes out to your family."
Network Rail said investigations were carried out on the crossing immediately after the incident and showed no faults with the safety measures in place.
Flashing lights, audible warnings and signalling systems were all operational, a spokesman said, and there were no problems with the fence and gate at the crossing.
"The crossing was tested immediately afterwards, as always happens when something tragic like this happens," the spokesman said.
"The crossing was shown to be in full working order."
Both Network Rail and British Transport Police are treating Katie's death as non-suspicious and accidental.