Black mamba killed Wing student in South Africa - inquest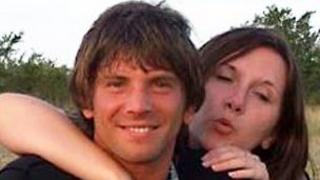 A Buckinghamshire student training to be a safari guide in South Africa died after being bitten by a black mamba snake, an inquest has heard.
Nathan Layton, 28, from Wing, was bitten as he was putting the snake in a glass jar at the Wildlife College in Hoedspruit in March 2008.
The inquest in Dunstable, Bedfordshire, heard that Mr Layton had not realised he had been bitten.
In a narrative verdict, coroner David Morris said it was "a great tragedy".
The snake had been spotted in a corridor at the college close to a classroom.
Because it was in a location where students would be passing, arrangements were made to remove it.
A member of staff put it in a plastic box and Mr Layton then helped instructor Nellie De Kock to put it in a glass jar.
In a statement, Ms De Kock said that at no point was she aware the snake had bitten Mr Layton, though he did say the snake had brushed against him.
She said about an hour later Mr Layton complained of blurred vision and a few seconds later he collapsed on the floor.
He suffered a cardiac arrest and was pronounced dead at the scene.
A post-mortem examination revealed that he had died from snake bite poisoning.
Mr Layton and his girlfriend had left the UK in January 2008 to go on the year-long course.