Hertfordshire suicide man 'bludgeoned partner' Rosie Mayer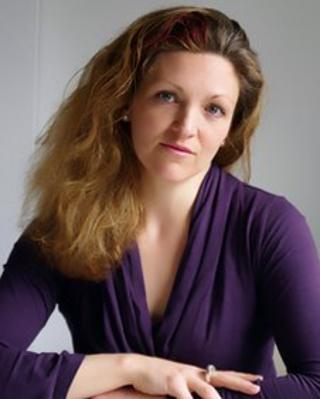 A woman was stabbed and bludgeoned to death by her new partner, who then hanged himself in their Hertfordshire home, a double inquest has heard.
Mother-of-two Rosie Mayer, 39, was found by police in Watton at Stone, near Stevenage, on 20 January.
The inquest in Hatfield heard she had told friends of difficulties in her relationship with Mark Barrett, 48.
Coroner Edward Thomas recorded that she had been unlawfully killed and Mr Barrett had committed suicide.
He said Mr Barrett had carried out a "frenzied attack" on the pilates teacher, who was beaten and stabbed about the head and neck.
They were described at the hearing as an unlikely couple, with Ms Mayer vivacious and independent while Mr Barrett was said to be insecure, with a controlling nature and was said to resent her spending time with her own children.
He had received counselling for his problems and Ms Mayer had been optimistic that he could overcome them, the inquest was told.
Police were alerted to the couple's house after Ms Mayer failed to collect her children and Mr Barrett did not turn up at work.
They found Ms Mayer in the bedroom and Mr Barrett's body nearby.