Dunstable Downs kite flyer 'died in freak gust'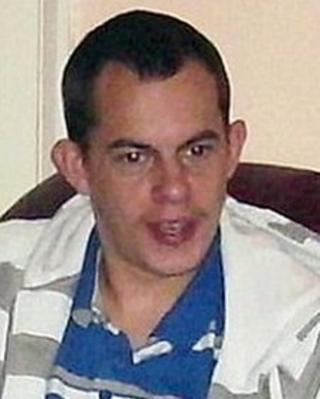 A kite flyer plunged more than 50ft (15m) to his death after being swept into the air by a freak gust of wind in Bedfordshire, an inquest has heard.
Marcus Garwood's nine metre square kite lifted him above Dunstable Downs before the wind dropped and he crashed into the hillside.
The 26-year-old, from Hillcroft, Dunstable, died at the scene in July.
Deputy Coroner for Bedfordshire Bob Amos recorded a verdict of misadventure.
The kite flyer of four years' experience had gone to the Downs with fellow kite flyer Eduardo Garza on 24 July, the hearing in Dunstable was told.
Mr Garza said Mr Garwood had never worn safety equipment or headgear.
Kite 'hot spot'
Describing the incident, he said: "Marcus shot 7ft forward and then went 40ft up in the air.
"He went straight up in the air and was heading towards the car park."
He said the kite continued ascending for another 20ft before Marcus hit the ground.
Walkers and other kite flyers rushed to Mr Garwood's aid.
He died from a brain injury and a heart injury, along with multiple fractures.
Asked by the coroner if they had used the kite before, Mr Garza said: "We had used it 50 to 100 times."
Sgt Anthony Seamarks of Bedfordshire Police said he was called to an incident with a "stunt" kite.
He referred to the Downs as a "hot spot" for kite flyers.
Mr Amos said: "We have a vivid picture of how Marcus lost his life.
"He was doing something he enjoyed and was skilled at.
"A freak intervention of nature put him in a situation he was not able to control."