Investigation after murder at HM Prison Grendon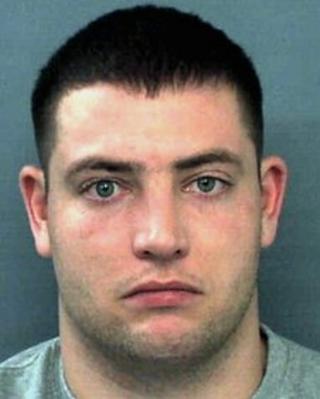 An inquiry has started after an inmate who beat a sex offender to death in prison was jailed for life for murder.
Lee Foye, 26, stamped on Robert Coello, 44, so hard at HM Prison Grendon, Buckinghamshire, that the tread of his shoes could be seen on Coello's body.
Luton Crown Court heard Foye despised the serial child sex offender.
Judge Richard Foster called for an inquiry and the Prison Service said the death would be investigated. Foye will serve a minimum term of 35 years.
After convicting Foye on Tuesday, the jury was told he was serving life for murdering a former lover in front of her son.
Judge Richard Foster said Foye's jail sentence would run concurrently to the 16-year sentence he is serving for his first murder.
Ombudsman inquiry
Judge Foster said Foye had "manipulated the prison authorities to facilitate" his move to Grendon, a prison which tries to rehabilitate violent criminals through group therapy, saying he had chosen Coello as his victim.
The judge said: "I hope there will be a full inquiry into how appropriate it was for Lee Foye to be kept at HMP Grendon."
A Prison Service spokeswoman said: "We note this judgement and welcome the closure it brings.
"As with all deaths in custody, the Prisons and Probation Ombudsman will conduct an investigation."
The court heard Coello, of Whitley, Reading, was attacked after he upset prisoners with graphic details of his crimes.
He had been placed in a wing with prisoners who were not sex offenders because the prison was so full and under its regime, had been encouraged to talk about his feelings with other inmates, the court heard.
Foye carried out a ferocious attack on Coello after going into his cell and locking the door behind him.
Two women jurors cried when the prosecution revealed Foye's previous victim, Lauren Strachan, 19, of Corby, suffered 47 different stab wounds and 28 other injuries in August 2005.
Patrick Mandikate, the prison's head of psychotherapy, admitted he was "uneasy" with the decision to place Coello on G Wing last year.