Five-year jail term for train sex assault on teenager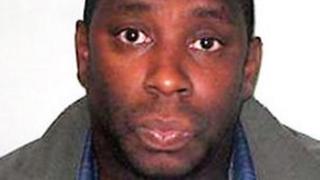 A man who dragged a teenage girl into a train toilet and sexually assaulted her has been jailed for five years.
John Diddier, 49, of no fixed address, was found guilty at St Albans Crown Court of assaulting the 17-year-old from St Albans, Hertfordshire.
The attack took place on the 26 January London St Pancras to Bedford rail line.
Diddier was also given a extended sentence of 10 years, which means he will be supervised by probation officers on his release from prison.
The court heard that the teenager had fallen asleep on an early morning train and had missed her stop at St Albans. She woke when the train stopped at Bedford where Diddier assaulted her.
'Predatory offence'
In 1984, Diddier was convicted of going into a hospital in Newham in London where he indecently assaulted a sleeping female patient.
In 1992 he was sentenced to four years for two indecent assaults on women on trains.
Prosecutor Janet Weeks told the court how the attack had affected the victim: "She was a 17-year-old who was confident and outgoing. Since this attack she has had repeated nightmares and sleeps with the light on.
"She does not wear dresses or skirts any more and does not take the train. She doesn't trust men anymore."
Judge Marie Catterson told Diddier: "It was a frightening attack by a stranger in circumstances where your victim was vulnerable, young and slightly built.
"It was a predatory offence and I find that you are a high risk of serious harm to the public."