Michael Gilbert: Missed opportunities in 'slave' case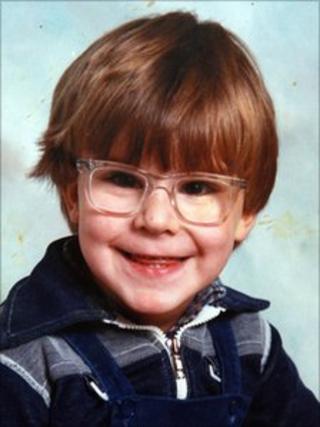 Michael Gilbert was no stranger to the authorities, coming into frequent contact with police, social workers and medical professionals throughout his troubled life.
But two reports into the way he was dealt with by those agencies have highlighted serious shortcomings.
Luton Safeguarding Vulnerable Adults Board's (LSVAB) serious case review describes a catalogue of missed opportunities in dealing with Mr Gilbert.
It details how signs of mental health problems were missed, welfare concerns were not properly followed up and even how he was the victim of mistaken identity.
It makes eight recommendations to improve training and communication between agencies.
Flawed response
The Independent Police Complaints Commission (IPCC) also found the police response into incidents involving Mr Gilbert was flawed.
In July 2010, three months after members of the Watt family were convicted of his murder, Mr Gilbert's mother Rosie contacted the IPCC and alleged police failed to investigate three incidents involving her son.
These were an assault in Luton in 2002 and abductions in Cambridgeshire in 2007 and in Lancashire in 2008.
She believed her son's murder could have been prevented if the police had intervened.
The IPCC found the police had investigated each of the incidents but that each investigation was inadvertently hindered.
The 2002 assault investigation was hampered after police were given inaccurate information from other public services.
Wrong number
The Cambridgeshire abduction investigation was not told that Mr Gilbert had confirmed to a Bedfordshire officer that he had been taken against his will, having previously denied it.
In Lancashire, police officers wrote down the wrong mobile number for Mr Gilbert.
The LSVAB builds on information that emerged during the April 2010 trial of Mr Gilbert's killers, painting a picture of a troubled man from a chaotic, abusive background.
The third of five children, he was born in 1982. "His family was not a haven of stability," the report notes.
All but his youngest sibling were in care at different stages of their early lives.
The report records how an inconclusive investigation of alleged sexual abuse by Mr Gilbert in 1993 shaped the way he was perceived and dealt with by others.
It said he was bullied while at school and had also undergone a mastectomy at the age of 13, which had contributed to his difficulties.
The report notes that Mr Gilbert met James Watt in 1998 in a children's home and details offences carried out by both youths as they continued to associate with each other.
It also described his ineffective attempts to escape from Watt and his family and how he kept returning, sometimes of his own accord and sometimes by force.
In 2002 Mr Gilbert's mother reported that he had been kidnapped by the Watt family but by 2006 he was identifying himself as a member of the family.
In 2007, two years before his murder, he said he had been abducted by James Watt and his girlfriend but did not want to make a complaint against them "because it will only make it worse for me in the long run".