Luton Dunstable Busway: Diversions and roads closed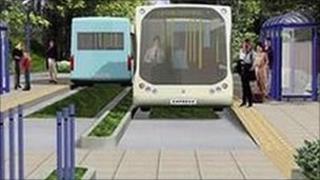 Road closures and diversions will come into operation on 4 July when work starts on a new rapid public transport system in Bedfordshire.
Roads in Dunstable will be closed for seven weeks, Central Bedfordshire Council said.
The areas affected are on College Drive between Court Drive and Boscombe Road where the first phase of the Luton Dunstable Busway is starting.
A new junction is to be built at the intersection of a former railway line.
Brian Spurr, responsible for sustainable communities services, said: "While the process of installing this new junction will create some short-term inconvenience, it is great to see work getting under way on this scheme.
"We do have planned diversion routes in place for drivers which will help to keep disruption to a minimum."
The traffic diversion route for this closure is via Boscombe Road, Luton Road, Church Street, High Street North, Queensway, Court Drive and Kingsway and vice versa for the reverse route.
Pedestrian access through the closure will not be affected.