University students to exhibit art at Hughenden Manor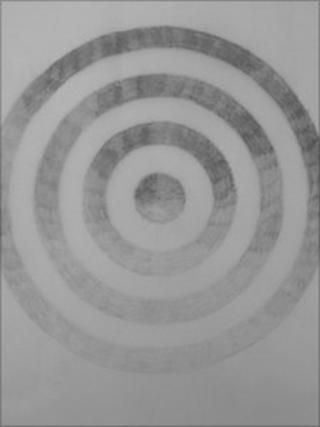 Art students from Bucks New University are to exhibit their work at Hughenden Manor in High Wycombe.
Sculpture in the Park will see 13 works of art installed in the Buckinghamshire park.
Organisers hope the exhibition will help the university build a national reputation for its work.
Gemma O'Shea, commercial manager at Hughenden Manor, said the exhibition was "a celebration and display of fresh talent".
"We set the students a challenge to design, create and install striking sculptures within our magnificent park. The response was amazing and we're proud to be opening the exhibition for visitors to enjoy for free," Ms O'Shea said.
Target will be one of the works on display and consists of circles mown in the grass.
Designed by Cally Shadbolt as part of her BA degree in Fine Art, the work draws inspiration from the World War II target maps on view to the public at the manor.
During the war Hughenden Manor was used as a secret intelligence base code-named Hillside. UK Air Ministry staff based at the manor analysed aerial photography of Germany and created maps for bombing missions, including the famous Dambusters raid.
The exhibition is open to the public from 29 June until 25 September 2011.