Cuts hit voluntary organisations in Bedfordshire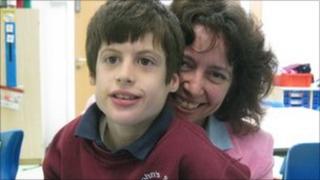 A cut in spending by Central Bedfordshire Council is hitting the voluntary sector, a charity has warned.
The authority is set to cut its social care budget by an estimated 11.4% in 2011/2012 compared to 2010/2011, a BBC survey suggests.
Wendie Lovatt, of Home-Start Bedford, said charities were suffering.
She said the charity, which provides support to families with young children and campaigns against domestic abuse, had been asked to do more with less.
'Soul destroying'
She said charities across Bedfordshire were suffering from the cuts.
"We are just all chasing pots of money. It is soul destroying," she said.
The council cuts, coupled with budget cuts by other organisations, mean the charity has over the past few years moved from aiming to prevent problems developing to reacting to problems which have already developed.
"We are more reactive than preventative. We move in when things have got really bad," she said.
Carole Hegley, portfolio holder for adult social care at the Conservative-controlled council, said the authority's priority was to "transform" and "modernise" as it tried to save £2m.
She said the council was making efficiency savings by ensuring more staff had a greater number of skills.
"We are also encouraging people to stay at home living independently longer rather than putting them in care homes," she said.
The council has also had to close a sheltered workshop in Dunstable which employed staff with a range of disabilities.
Mrs Hegley said despite the cuts, the council continued to provide "a good quality service at a reasonable price".