Commons to hear of Buckingham girl killed by cyclist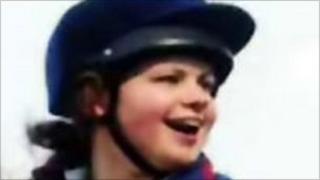 The parents of a Buckingham girl who was killed by a cyclist will be in the House of Commons later as their fight to change the law continues.
Rhiannon Bennett, 17, was walking with friends when she was hit by cyclist Jason Howard on 2 April 2007.
Howard was convicted of "dangerous cycling" and fined. Under the charge there was no penalty of imprisonment.
Michael and Diana Bennett will hear their local MP Andrea Leadsom introduce a Commons Bill over the issue.
During Howard's trial in August 2008, Aylesbury magistrates heard he had shouted at Rhiannon to "move because I'm not stopping", before crashing into her.
'National outcry'
She died from head injuries six days later.
Howard, from Buckingham, was fined £2,200, a penalty described as "laughable" by Rhiannon's parents.
They have been campaigning since then for the introduction of more serious penalties for cyclists who cause death.
The couple will be in the public gallery of the Commons to hear a Ten Minute Rule Bill by the South Northamptonshire MP.
Mrs Leadsom's Bill is expected to propose that deaths caused by cyclists should be treated in a similar way to those caused by motorists or motorcyclists.
The Conservative MP said: "Imagine if a motorist had mounted the pavement and killed a schoolgirl as she chatted to her friends.
"The motorist would have felt the full force of the law and there would have been a national outcry if such a person had walked away with a fine."