Luton house inquiries in park shooting case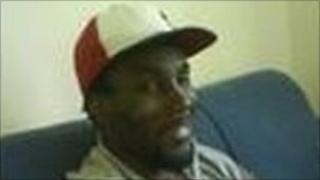 House-to-house inquiries have been carried out in Luton over the fatal shooting of a man in a park during a stand-off with police.
Idi Atiba, 31, suffered fatal chest injuries when a shot was fired on Leagrave Common on Monday.
It followed a siege lasting more than 15 hours.
The Independent Police Complaints Commission (IPCC) is investigating and handed out leaflets earlier.
The incident began at about 2030 GMT on Sunday, when police found Mr Atiba in the park. A shot was fired shortly before noon on Monday.
Mr Atiba was treated at the scene but died soon after.
Investigators have begun reviewing footage of the incident and conducting other inquiries, the IPCC said.
Anyone with information is asked to contact the IPCC.