Stevenage man jailed for murder of 'friend'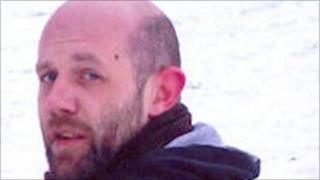 A Hertfordshire man who killed a friend he described as being "like a brother" to him has been jailed for life.
Mark Butler, of Burydale, Stevenage, was stabbed at a house in Bowcock Walk on 13 July 2010 and died in hospital.
Dwayne Parchment, 29, of Bowcock Road, Stevenage, was convicted of murder by a jury at Luton Crown Court.
Judge Richard Foster, jailing Parchment for life, told him that he would serve at least 14 years before being able to apply for parole.
Judge Foster said: "Mark Butler's tragic death has caused a mother to lose her only son and his young daughter to lose her father.
'Not premeditated'
"You were fuelled by drink and drugs which is an aggravating feature and you murdered him in the course of whatever went on it that room that afternoon.
"I accept it was not premeditated, that he was your friend and there was no intention to kill him, but you did intend to cause really serious bodily harm."
The judge added: "I hope this will give some closure to the family and friends of the deceased."
Prosecutor Isabel Delamere told the jury: "Mr Butler was killed at Mr Parchment's address by a single stab wound that penetrated his heart. There were no witnesses."
She said Parchment left the scene, having changed his clothes and taking the knife with him. He went to his grandmother's in London and was arrested on 15 July.
In court, Parchment told the jury that he and Mr Butler had been drinking and smoking crack cocaine together when Mr Butler began to get agitated and aggressive with him.
He said he had picked up a knife from the table to prevent Mr Butler getting it.
There was a struggle between the two men and they toppled on to a sofa, when Parchment realised Mr Butler had been stabbed, the defendant said.