Luton Airport taking flights from snow-hit Gatwick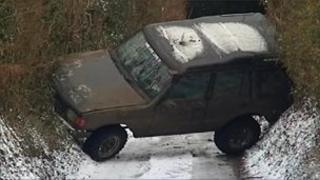 Flights were diverted to London Luton Airport overnight because of heavy snow in Surrey and Sussex, which closed Gatwick Airport on Tuesday night.
Coaches taking passengers back to Gatwick are facing long delays on the M25.
Surrey Police says there are 400 stranded lorries and other vehicles on the motorway because of the snow.
Light snow is expected in Bedfordshire and Buckinghamshire later, but showers may be heavier in Hertfordshire.
Weatherquest, based at the University of East Anglia, said Wednesday would feel slightly colder than Tuesday, with temperatures reaching 0C (32F) at best.
The three counties have not yet experienced the severe weather seen elsewhere in the UK, with just six schools closed on Tuesday.
Luton Airport said some flights may be subject to delay or cancellation if the weather got worse during the day.
Severe weather in other regions and countries is affecting arrival and departure times, the airport said.
Central Bedfordshire Council has publicised locations of salt bins around the county.
Burst pipes problem
In Hertfordshire, gritter lorries were sent out overnight, and again during the early morning, the county council said.
Buckinghamshire County Council's gritting lorries were out on Tuesday and snowfall had caused some minor disruption to bus services - with further information available on the council website.
The county's fire service said it had been called out to seven incidents of burst water pipes on Monday and Tuesday.
It urged householders to find out how to locate and isolate their water and electricity supply and to call "professionals" should a problem arise.
Community safety manager Terry Ridgley said: "With an increasing demand for help during this snowy and icy period, it's essential that residents only call us when there is a genuine risk to life."