Domestic violence abusers get help in Buckinghamshire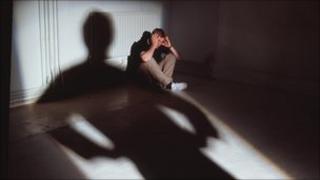 People who are abusive in intimate relationships are being offered one-to-one counselling in Buckinghamshire.
A new programme called Fresh Start has been set up to address the cause of the abuser's behaviour and to protect people from domestic abuse.
The project, commissioned by a group of agencies including the police and county council, will also work with victims.
Last year more than 11,000 incidents of abuse were reported in Buckinghamshire.
Deputy leader of Buckinghamshire County Council, Bill Chapple, said: "There is never any justification for domestic abuse. The programme doesn't provide excuses for those who commit abuse but aims to help perpetrators understand and take responsibility for their actions.
"In times of recession and restriction, people's tempers get shorter and maybe by talking their problems through with people on the project they can find a way of sorting themselves out without being abusive towards their wives, husbands and children."
An estimated one in seven children live in an abusive household.
Victim's safety
Fresh Start involves work with domestic abusers by Respect, a UK specialist in domestic violence perpetrator programmes, and works with abused partners by MK Act, a charity specialising in partner and victim safety work.
Funding has come principally from Improvement and Efficiency South East, a regional development agency fund.
Anybody with controlling behaviour or violence in their relationships can seek support, and referrals can be made by agencies already working with people who may need additional support.
A partner support scheme will run alongside the one-to-one programme to ensure the safety of victims.