Driver on trial over pedestrian death at Luton Airport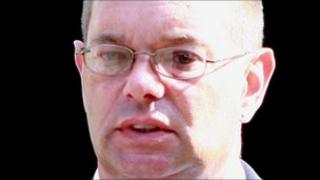 A lorry driver has denied causing the death of an elderly woman outside Luton Airport in Bedfordshire by careless driving.
Mary Whiting, 78, from Norwich, Norfolk, had returned from a family holiday on 16 May 2009.
Rossano Casagrande, 50, from Fulbridge Road, Peterborough in Cambridgeshire, denied the charge at the start of his trial at Luton Crown Court.
The jury heard Mrs Whiting's great-granddaughter saw the incident.
Giving evidence, Samantha Green said: "The lorry was very close to the crossing. I could have touched it, its wheels were over the white marks.
'Shocking' scene
"As I got to the other side I turned round to see if my nan was coming. As I turned I saw her go under the first wheel. I saw her white hair."
Mr Casagrande had been making a milk delivery to the terminal.
Beverly Cripps, prosecuting, said: "The lorry was waiting at the crossing and failed to see her crossing from the near side and pulled away.
"She went under the vehicle and the wheels went over her and she was crushed.
"It was a shocking scene and caused great distress to those who witnessed it."
The layout of the crossing had since been changed, Ms Cripps added.
The trial continues.