Vauxhall van contract to continue at Luton plant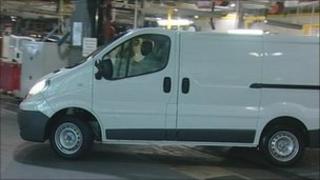 The future of a car plant in Bedfordshire looks to have been secured after an announcement that work on vans will continue.
There had been fears that the Vauxhall factory in Luton could close under job cut plans outlined by owner General Motors (GM) in November 2009.
Vauxhall and Renault have now announced they will continue to work together on the next generation of the Vivaro van.
The existing joint venture had been due to run out in 2013.
In May, workers at Vauxhall's plants in Luton and Ellesmere Port agreed a two-year pay freeze as part of a Europe-wide restructuring deal.