Bedfordshire Police say schools need parking patrols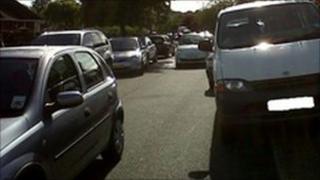 Volunteers are being asked to patrol outside schools in Luton to "put a stop to dangerous and selfish parking".
Bedfordshire Police will train the volunteers and are appealing for 200 Luton people who can spare time when the school day starts and finishes.
A police spokesman said: "Ambulances and fire engines would struggle to get through the gaps left by inconsiderate parking outside schools."
The scheme also aims to stop children being injured in car accidents.
Sgt Aaron Kiff said: "The efforts of the volunteers will make an invaluable contribution to their communities and to the well-being of local children."