Bletchley Park studies at The University of Buckingham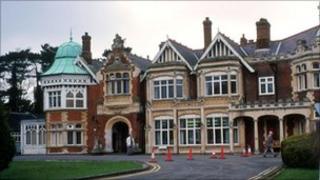 A degree in military intelligence studies, highlighting the importance of Bletchley Park is to be offered by The University of Buckingham.
The course will look at intelligence history and Bletchley Park focusing on the World War II code breakers.
Course director, Professor Anthony Glees said it was an opportunity to work with Bletchley's previously unresearched archives.
The Master of Arts degree explores how military intelligence developed.
The degree is the university's newest course run by the Centre for Security and Intelligence Studies.
Professor Glees said: "The course will reveal fresh insights into how the war was fought, which will be totally unique for students at this level."