UK heatwave: 'Save five litres of water a day' urges water firm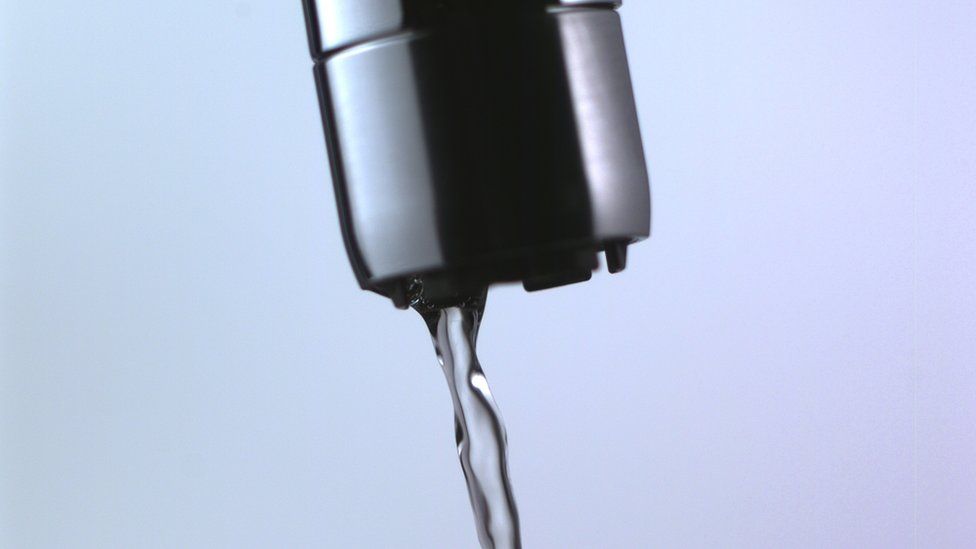 South West Water (SWW) wants people in Devon and Cornwall to try to save five litres of water a day to maintain the levels of reservoirs.
"It's been a dry start to the summer and we need your help to save water where you can," said SWW.
The dry spell, more visitors and more people living in the region, are putting increased pressure on supplies.
And demand for water is set to increase as temperatures rise in the region said the company.
If each of its 2m customers saved five litres of water a day, that would save 10m litres, said the firm.
Lisa Gahan, the director responsible for water resources, said: "It's been very dry over the last 12 months and while reservoir levels are good we have had lots of dry spells.
"More people are coming down on holiday and more people are living here.
"We just want to make sure there's enough water for everyone to enjoy."
The average customer uses about 150 litres a day according to SWW which said it should be relatively easy to save water.
One minute less in a shower would save eight litres and turning off a tap a minute early would save six litres, she said.
Hose pipes used 1,000 litres an hour, "so simple things like putting hose away make a massive difference", she added.
There have been no restrictions in the region since 1976 and "if we are careful we can have another year without any restrictions", she said.
SWW's website has a number of free items for saving water such as bags in cisterns to reduce the amount of water used in a flush.
Related Internet Links
The BBC is not responsible for the content of external sites.