Police target drink and drug-drivers in summer campaign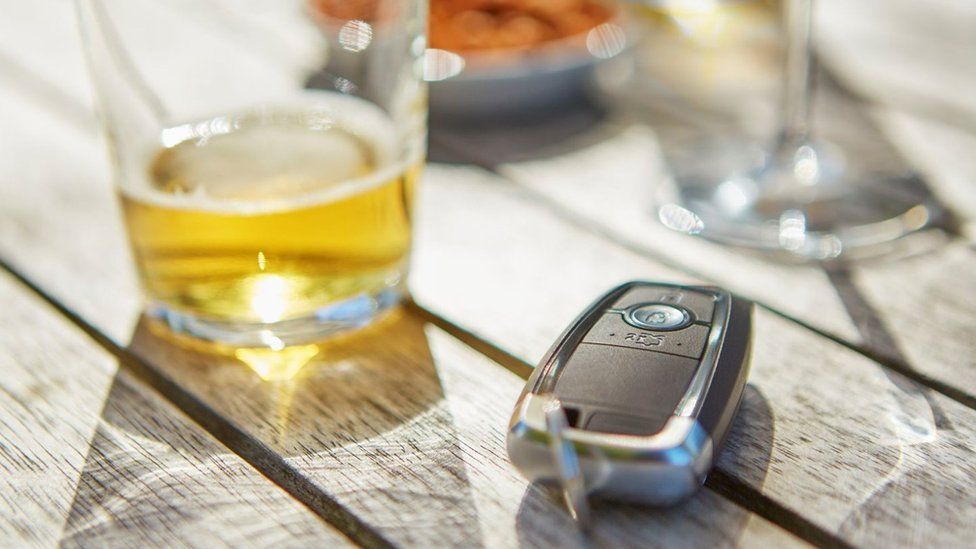 Drink and drug-drivers are being targeted in a new summer campaign by Devon and Cornwall Police.
Officers said they arrested 385 people on suspicion of drink-driving in July and August 2021.
They added they would be equally tough during the same period this summer, in the 2022 campaign, which has the slogan: "Who's gonna drive you home?"
In 2021, 47 people were killed on the roads across both counties, police said.
Campaign bosses said the theme was for people to "have fun, drink responsibly and get home safe", knowing who with or how they were going to get home.
They warned that alcohol could affect people differently in the heat of summer, with the possibility that "just one drink can go to your head".
Sgt Owen Messenger, of Devon and Cornwall Police, said that even one drink was too risky for anyone who was planning to get behind the wheel afterwards.
He said: "People may think it'll be OK, but It might not be OK.
"That one drink could be the difference between somebody dying at the end of that evening, due to your involvement in a collision.
"It could be the difference between you going to prison or not."
Related Internet Links
The BBC is not responsible for the content of external sites.