Pace of council change after Star and Arthur deaths 'depressing'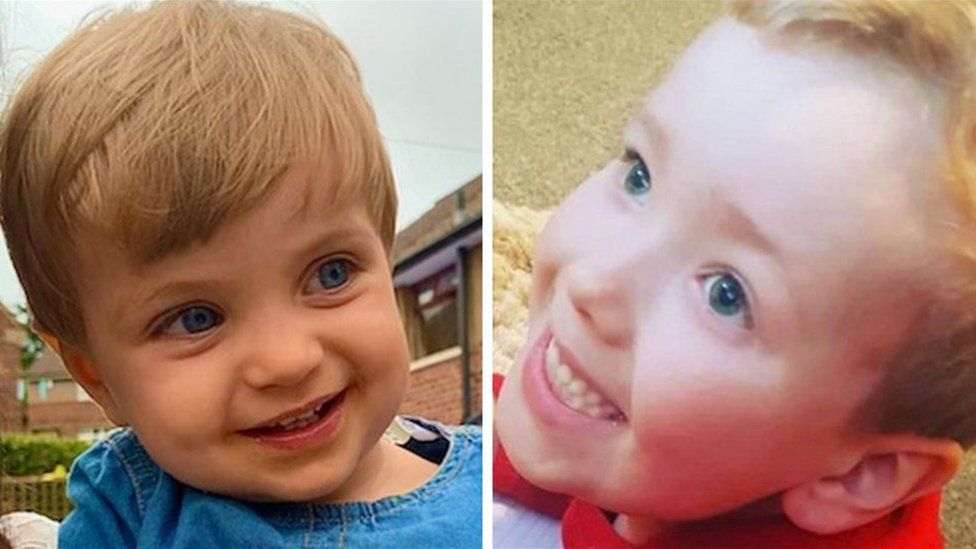 The time taken to improve children's services in two areas where youngsters were murdered is "depressing", council bosses have been told.
Bradford and Solihull councils were heavily criticised after Star Hobson and Arthur Labinjo-Hughes were killed by their parents' partners in 2020.
Chief executives from both authorities told a parliamentary select committee reforms would be seen within a year.
Committee chairman MP Robert Halfon said progress was taking a long time.
He told Tuesday's hearing: "I find that it's taking so long to reform, one, your catalogue of errors, but also that it's taking so long to reform your children's services to turn that into a first class service which the children and families deserve and I find that very depressing."
Nick Page, chief executive of Solihull Council, said "clear signals of improvement" would be seen in the next 10 to 12 months but it would take up to three years for the authority's Ofsted rating to go from requires improvement to good.
He added: "It's about, yes, getting the social workers in but building the quality police work, it's building the quality health work as well.
"It's a really complex system and the jigsaw takes too long."
Mr Page blamed the lack of progress on the difficulty in recruiting experienced social workers.
"It's that ground level expertise. That's what keeps, in my humble opinion as a non-social worker, children safe. At the moment we cannot find those people."
Mr Page, along with Bradford council's chief executive Kersten England, were being quizzed by MPs on the select committee about safeguarding failures over the deaths of the Arthur and Star.
It follows a report published last month which highlighted failings in each child's death and how professionals did not act quickly enough to protect them.
Arthur was murdered in June 2020 by his stepmother Emma Tustin at their home in Solihull, West Midlands. The six-year-old's father Thomas Hughes, 29, was found guilty of manslaughter.
The report found that the deaths of Arthur and Star were not isolated incidents but were part of wider problems in child safeguarding practice, including poor information-sharing between professionals and weak decision-making.
Ms England told the committee that Bradford's children's services, which were viewed as inadequate by Ofsted in 2018, would be rated adequate within the year.
"Some of our social workers do exemplary work in the most difficult situations," she said.
"We need to be adequate with many good features in a year's time."
Both chief executives told MPs they had considered resigning following the murders but had stayed in post to make improvements in the councils they ran.
Mr Page said that, although he took responsibility for failings, he would not quit "because of all the levels of accountability".
He added: "I still believe I have the opportunity and the wherewithal to carry on improving services."
Ms England said she had frequently "considered my position" and reflected on her actions.
She added: "This happened on my watch. I'm deeply sorry for the fact that this happened.
"My taking responsibility is also about staying in position taking responsibility for putting it right."
Related Internet Links
The BBC is not responsible for the content of external sites.