Union calls for nuclear power plants to be saved from the axe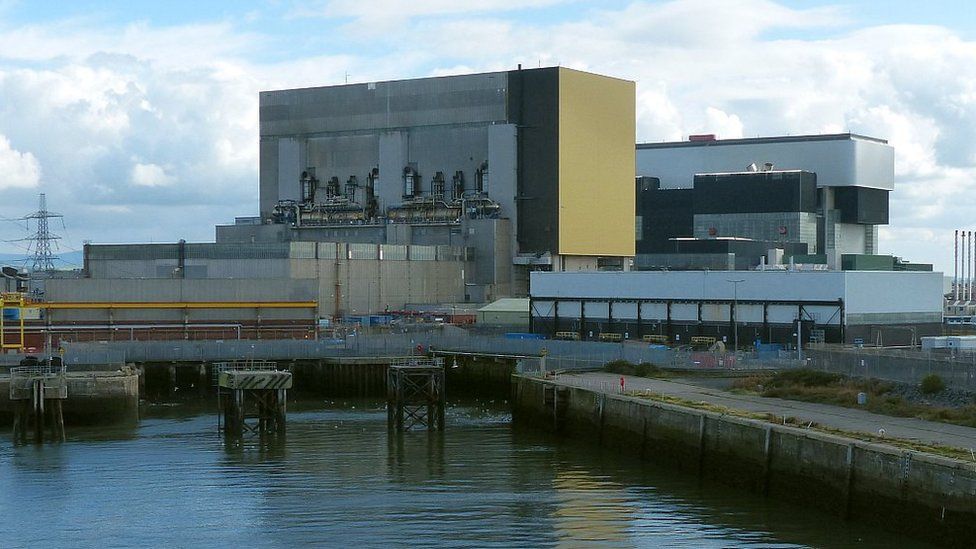 A union has called for two nuclear power plants to be saved.
Prospect wants the reactors in Heysham, Lancashire, and Hartlepool, County Durham, to carry on working beyond 2024 when they will be turned off.
Consumers are facing soaring energy bills after the Russian invasion of Ukraine pushed gas prices even higher.
Sue Ferns, Prospect's senior deputy general secretary, said the closure of Hinkley Point B had "left us with less domestic energy output this winter, and more dependent on volatile gas imports - further pushing up prices for consumers".
She added: "One unnecessary closure might be seen as unfortunate, but two or three would be utterly careless.
"The energy crisis is not going to go away any time soon.
"The government has to get a grip and come up with a workable plan for the years ahead."
A government spokesperson said: "Any extensions to operational dates of nuclear stations are entirely a matter for the operator and the independent regulator based on safety considerations.
"The government has no direct involvement in this process."
The spokesperson also added the "types of reactors" at Hinkley B were "well over 40 years old" and decreased "in reliability" as they aged.
Related Internet Links
The BBC is not responsible for the content of external sites.