Hitachi train cracks due to fatigue and corrosion, report says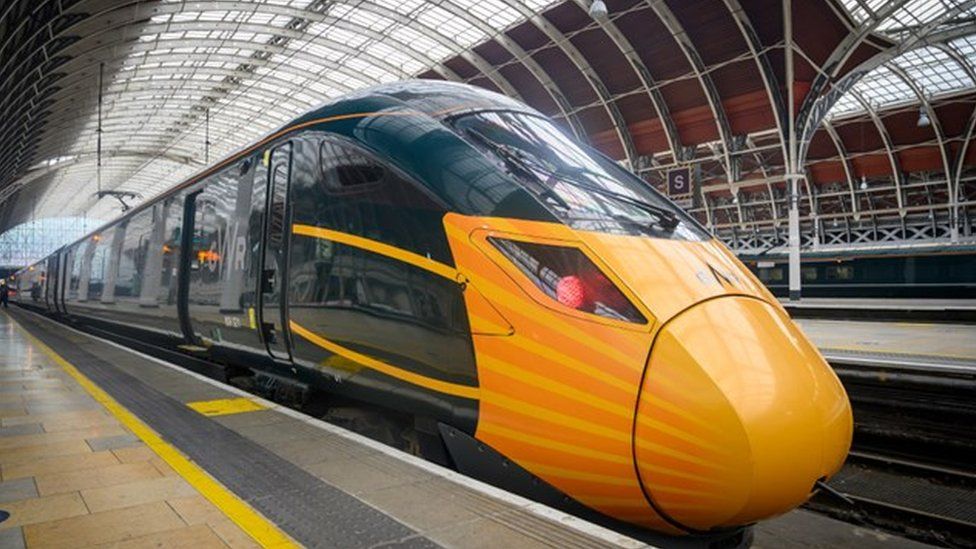 Cracking that led to high-speed trains being withdrawn from service was down to fatigue and stress corrosion, a government report has found.
The Office of Rail and Road came to the finding in an interim review.
A full report to find the "root cause" of the cracking will come in December.
The ORR report said the cracks found in the Hitachi Class 800 and 385 series lifting plates were the result of stress corrosion, and cracks in shock absorbers called yaw dampers were a result of fatigue.
GWR previously said the hairline cracks were "in areas where the suspension system attaches to the vehicle body on two trains".
ORR's report added the industry moved quickly to withdraw the trains once the problem was identified, and trains that were able to return to service have performed as expected with no unsafe conditions or harm arising from cracking.
Its chief inspector of railways, Ian Prosser, said the decision to withdraw the trains had been "sensible".
He added: "Since then, the majority of trains have been put back into service with no unsafe conditions and no harm arising from the cracking."
GWR said it has not yet been informed when the Hitachi trains will be repaired.
Hitachi is contracted to provide GWR and LNER with enough trains each day to fulfil the timetable.
A Hitachi Rail spokesman said the interim report demonstrated the amount of "independently verified" assessments the firm had done to keep trains running safely.
He said: "Our enhanced maintenance regime is helping to deliver stable passenger service, while we work tirelessly with all partners on long-term solutions."
A GWR spokesman said it continues to operate at a "slightly reduced capacity" and had struggled with contingency stock.
Each time a train leaves the GWR depot, the cracks are inspected, and no worsening has been found, he added.
But inspections take time and reduce the number of trains available each day. Currently there are about 65 out of the 93-strong fleet.
Related Internet Links
The BBC is not responsible for the content of external sites.