Ex-Serco bosses cleared after fraud case collapses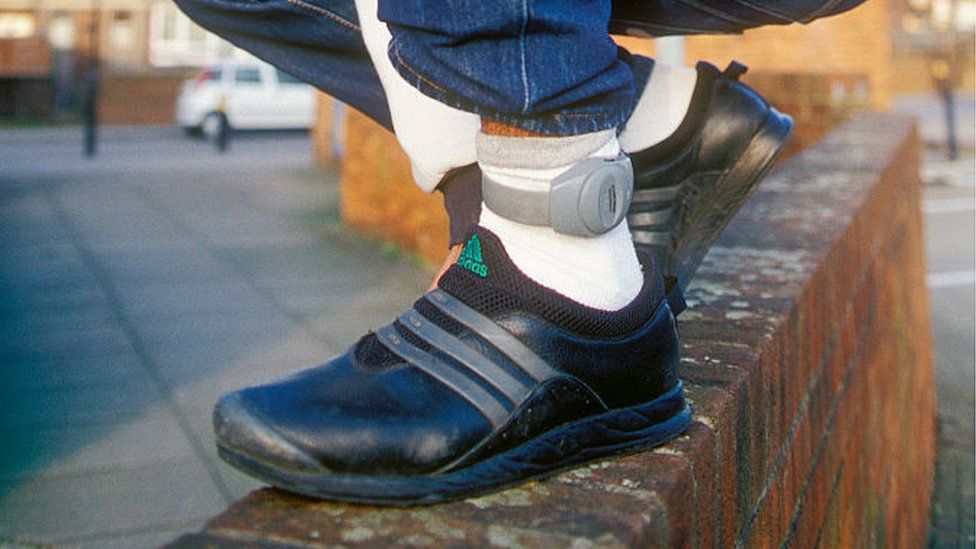 Two former executives at the private security company Serco have been cleared of concealing £12m in profits from electronically tagging criminals.
Nicholas Woods and Simon Marshall were charged with defrauding the Ministry of Justice (MoJ) between 2011 and 2013.
A judge ordered the acquittals because of problems with the disclosure of documents to defence lawyers.
Subsidiary firm Serco Geografix was fined £19.2m in 2019 for hiding profits.
Mr Woods, 51, of Ickford, Buckinghamshire, is the former finance director of Serco Home Affairs while Mr Marshall, 59, of Ascot, Berkshire, is a former operations director of field services within Serco.
Their trial at London's Southwark Crown Court began in March, after the Serious Fraud Office (SFO) launched an investigation in 2013 into Serco's government contracts.
Mrs Justice Tipples ordered the pair's acquittal on a joint fraud charge and also cleared Mr Marshall of two further counts of fraud.
She said the SFO took the view that issues identified had "undermined the process of disclosure in this case to the extent that the trial cannot safely and fairly proceed".
In a statement, Mr Marshall said: "Over the last eight years I have made clear that I acted properly and honestly in all my work at Serco.
"The allegations against me were entirely without substance, as is now clear."
Mr Woods' solicitor, Andrew Katzen, said the SFO's decision to drop the case was a "vindication" of his client.
He added: "The fact that it has done this after an eight-year-long criminal investigation and three weeks into a trial should be a matter of profound concern to everyone concerned with justice."
In 2019, Serco Geografix was fined £19.2m in relation to the MoJ contracts as part of a Deferred Prosecution Agreement (DPA).
Mr Katzen said: "In this case - just as in other similar recent failed fraud prosecutions - the SFO signed a DPA with Serco in which the company, in return for avoiding corporate prosecution, admitted wrongdoing and co-operated with the investigation.
"It is hard to avoid the conclusion that, once again, the narrative created by the DPA drove this investigation, and did so in defiance of the facts."
Mr Marshall added: "I note that Nick Woods and I were the tenth and eleventh people to be charged by the SFO following a DPA. As of this morning, we became the tenth and eleventh to be acquitted in such circumstances.
"It is clear to me that I was prosecuted, not as a result of a fair assessment of the evidence, but because I was collateral damage in the deal that was done by Serco with the SFO."
Related Internet Links
The BBC is not responsible for the content of external sites.