Covid-19: Vulnerable share feelings on end of shielding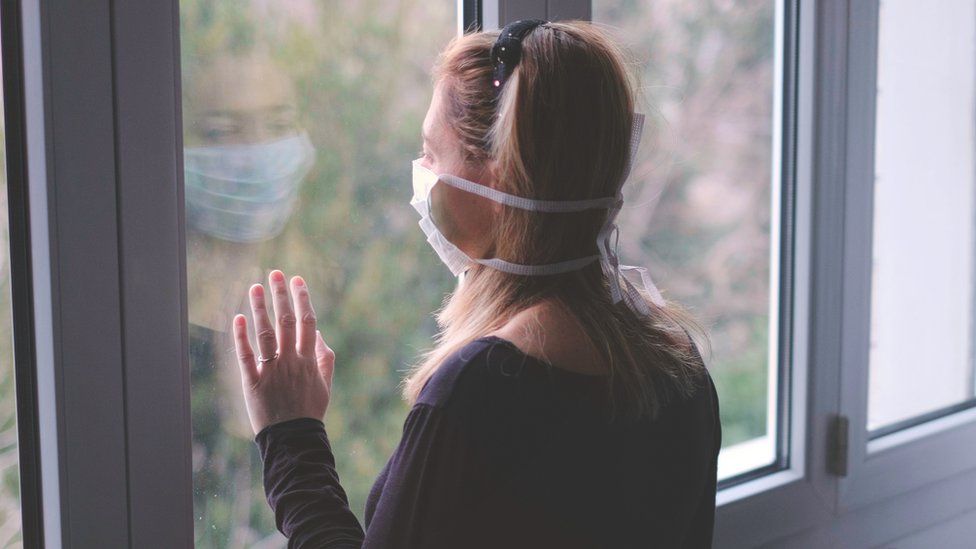 Millions of people at risk of being severely ill if they contract Covid-19 are no longer being asked to shield.
An easing of lockdown rules means those classed as "extremely vulnerable" should now follow the same rules as the rest of the population.
The change in government guidance from 1 April comes amid falling Covid cases and hospital admissions.
For many, it marks the first day in several months of being able to see family and friends in person.
Friends reunited in flesh felt 'fantastic'
Apart from seeing her parents as part of her support bubble, Jacqui Drake, who has stage four melanoma and one lung, has been shut away from the world.
The official end of shielding was marked by a socially distanced get-together with Anne-Marie Carroll, her close friend of more than 30 years, which she described as "fantastic".
The 57-year-old, from Apperley Bridge in Bradford, said: "The hard bit more than anything is when you're close, you just want to get hold of them and hug them."
Ms Carroll said it was "phenomenal" to see her friend in the flesh and she was "desperate to give her a squeeze".
Ms Drake, who runs the Jacqui's Million charity, which raises money for The Leeds Cancer Centre, said the pair had booked an outdoor meal and that she was looking forward to getting her life back to "some kind of normality".
"You can't keep yourself wrapped up in cotton wool forever and you can't live in isolation forever."
'It's going to be small steps'
While some have greeted the change in guidance with optimism, others are wary of the risk of mixing again.
Rob Smith, from Hull, has muscular dystrophy and after a year of staying indoors he is now able to go outside and walk his dog, Buster.
Although being out in the fresh air "feels fantastic", Mr Smith said it was a "scary thought to be out mixing again" and he would be taking "small steps" to more freedom.
"From being told to stay indoors 24 hours a day, seven days a week, to get a letter to say shielding is coming to an end and there's a door you can go out and enjoy yourself, it's not as simple as that," he said.
While staying at home for months has kept him safe from Covid-19, it has taken a toll on Mr Smith's mental and physical health.
"I've lost so much strength, especially my legs and my arms.
"Mentally it's being tougher than the physical challenge because keeping myself positive has been really hard when I'm sat there on my own every day."
'I'm feeling very apprehensive'
Rizwana Rashid, who has had a stem cell transplant which makes her clinically vulnerable, said she was taking a cautious approach to the end of shielding.
Despite having had both her vaccinations, she said she felt there was still a risk from the virus and was feeling "very apprehensive".
Ms Rashid, from Leeds, said: "I'm missing friends, miss just going into the office and catching up with people, just sitting down having a coffee.
"It's those little things you take for granted and you think, when will that life return?"
She said she hadn't arranged to meet any friends yet, but was hoping to do so soon.
She added: "I will take really small baby steps in terms of how I venture out."