Coronavirus: Trains cancelled over Covid-related staff shortages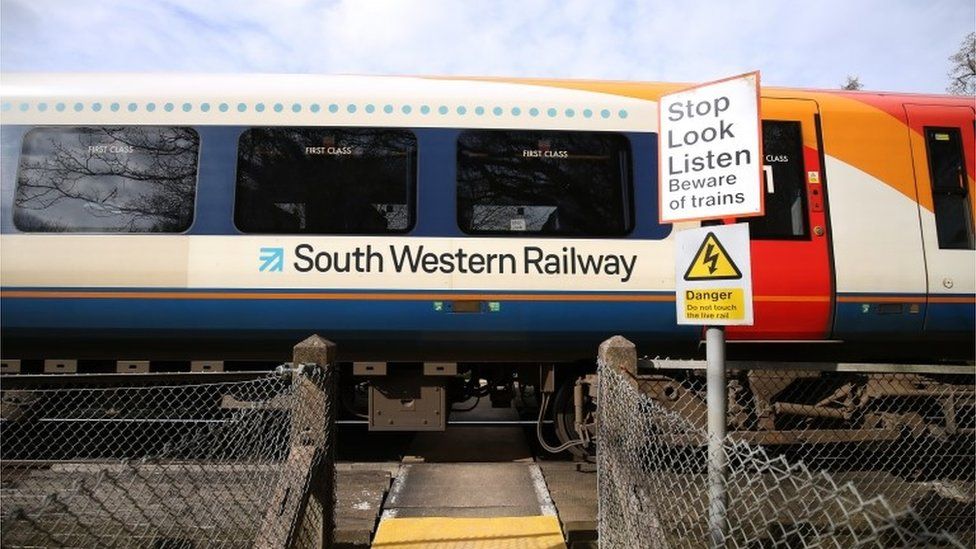 South Western Railway (SWR) is cancelling services because so many train crew have contracted coronavirus or are self-isolating.
West of England line trains via Salisbury are starting and terminating at Basingstoke until 23 December.
Services between Salisbury and Bristol are also cancelled.
A SWR spokesman said: "We apologise for the impact this will have on our passengers, as we aim to ensure sufficient crew numbers are available to keep services running between Exeter St Davids and Basingstoke."
The company said all customers travelling on the West of England line will need to change at Basingstoke.
SWR tickets will be valid on GWR services between Exeter St Davids and London Paddington as well as between Salisbury and Bristol Temple Meads.
"We will be monitoring this situation carefully and doing all we can to provide sufficient capacity in the run up to Christmas, while protecting the safety of our passengers and staff," the spokesman added.
It said the absences accounted for 10% of operational staff in Devon and Cornwall, or 2.5% across all GWR staff.