General election 2019: Polls close and counting gets under way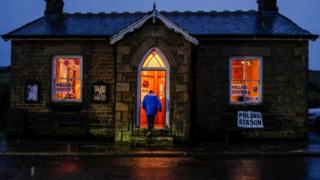 The polls have closed across England in the 2019 UK General Election.
Ballot boxes are being transported to counts across the country where the candidates await the results following the closure of the polls at 22:00 GMT.
About 46 million people were eligible to elect 650 members of Parliament to the House of Commons - 533 of whom were for constituencies in England.
It was the first December election in almost a century and the third general election in the country since 2015.
It was the first election to be held in December since 1923, with Thursday's winter weather forecast predicting heavy rain showers - and temperatures reaching 9C in London and 3C in Newcastle.
Snow has fallen in some high areas, including Nenthead near the border between Cumbria and Northumberland.
Polling stations included a 200-year-old windmill in Thelnetham, Suffolk, a hair salon in Hull and the White Horse pub near Petersfield, Hampshire, which is known locally as the Pub With No Name due to its lack of signage.
Elizabeth Fogg, who runs the pub, said she had been expecting about 100 voters to visit.
"It's different, you can have a drink and a packet of crisps while you're here," she said.
Other unusual polling stations included the Body Shop's UK headquarters in Littlehampton, Sussex, and the Ace Launderette in Oxford.
Creatures great and small have been escorting their owners to the polls.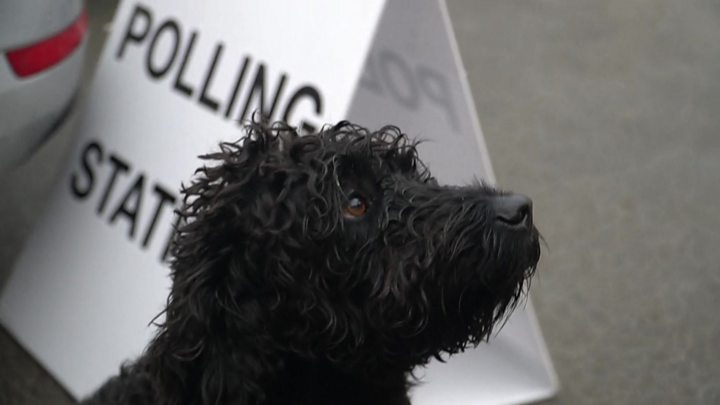 The hashtag "dogsatpollingstations" has been trending on Twitter throughout the day.
Although pooches were not the only animals to make an appearance.
Voters have also seen some curious situations crop up at polling stations throughout the day.
A car crashed through a wall outside West Ashling and Funtington District Hall, which was being used as a polling station in Chichester, at about 09:00 GMT.
Sussex Police said no-one was injured and the station remained open for voters.
Meanwhile, voters going to a station in Bermondsey had to contend with flooding caused by a burst water main.
In Liverpool, 48 people were given the wrong ballot papers and will have to re-cast their votes.
The mix-up happened at a polling station in Mossley Hill, which serves two constituencies.
The incorrect votes will be discounted and a review has been ordered, Liverpool City Council said.
Political parties are looking to win more than half the seats - 326 - in order to form a majority government.
The results for each area, or constituency, will be declared through the night and into Friday morning.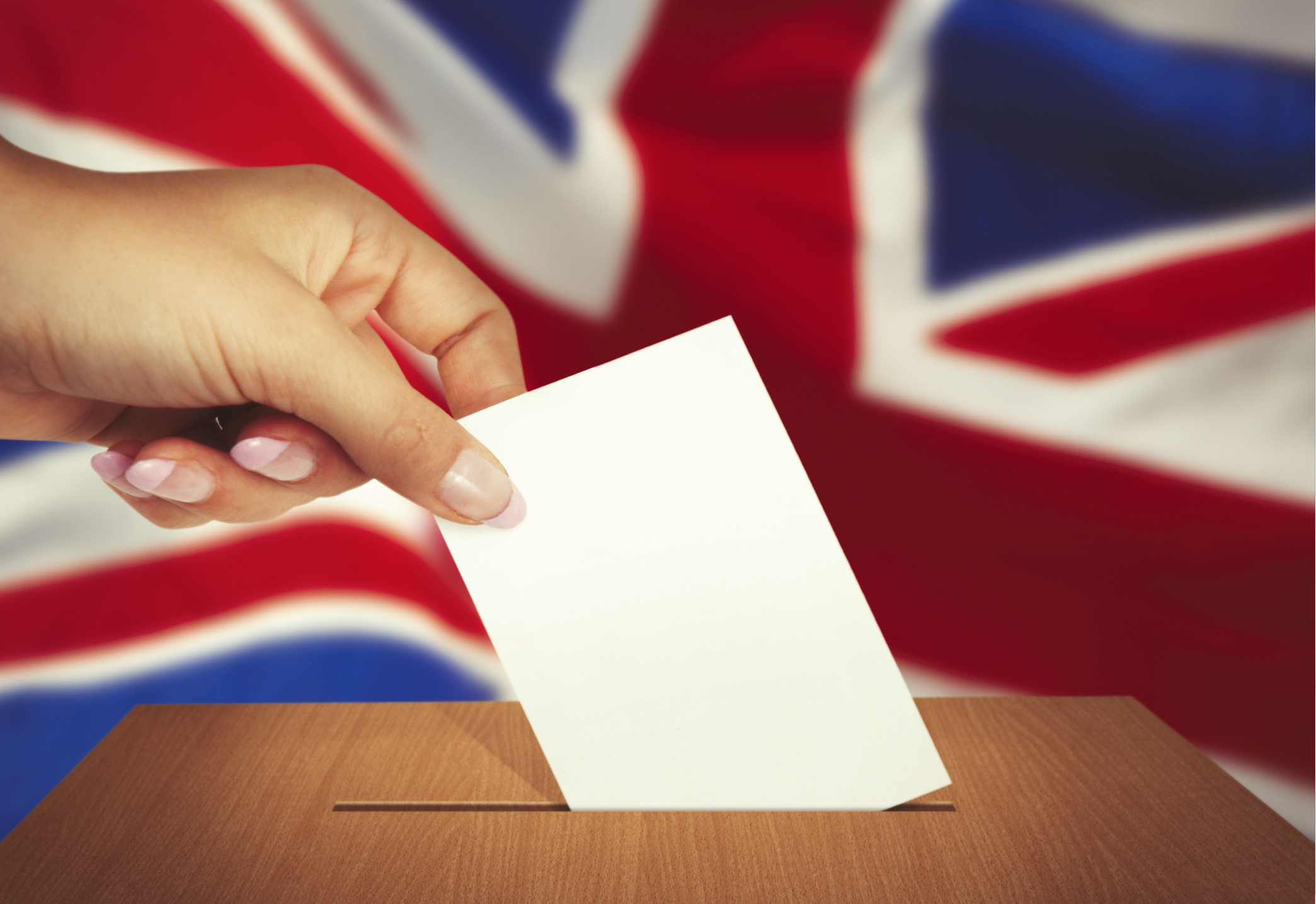 Getty Images
General election 2019
Vote from 07:00 to 22:00 on 12 December 2019
650MPs being elected

533for constituencies in England
3,322registered candidates

917days since the last general election in June 2017
Source: BBC and Press Association research
Where can I find the results?
As the results begin to appear, the BBC News website will feature a full breakdown of the results across the UK.
Readers can also follow the latest developments in their own constituencies on BBC live pages and scoreboards.
On social media, @BBCElection will tweet every constituency result.
Huw Edwards will be the lead presenter of BBC One's election night special, while Jim Naughtie and Emma General election 2019: Polls open across England Barnett will host live election night coverage on BBC Radio 4 through until Friday morning.