Connecting Devon and Somerset is incompetent, say broadband campaigners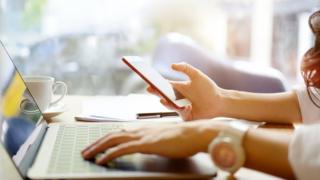 A council-run broadband group has been branded "incompetent" for terminating a contract and failing to deliver broadband after a decade.
Connecting Devon and Somerset (CDS) has begun consultation ahead of its fourth procurement for a new supplier.
Graham Long, chairman of campaign group Fast Broadband for Rural Devon & Somerset, said the problems needed to be "lanced".
But CDS said they must ensure public money is spent most effectively.
They say they have so far provided broadband access to 300,000 premises over six years.
A spokesman for the group said: "Our priority is to ensure that public funding has the biggest impact in increasing coverage and ensuring more areas can benefit.
"We're keen to extend the availability of Next Generation Access infrastructure across the CDS area, and our current public consultation gives us the legal basis to proceed and maximise coverage working."
Campaigners have highlighted the lack of certainty around the roll-out due to funding arrangements with central government.
Connecting Devon and Somerset is aiming to invest about £38m of public funding into the next phase of broadband roll-out.
Additional commercial contributions and coverage will be determined through the forthcoming procurement process.
'Track record'
Farmer, Steve Horner, from Yarcombe, struggles with a slow internet connection.
"The only way they can recover is by replacing the current team in Exeter... they have to be replaced with competent people who have a track record."
Mr Long said: "This is a boil that needs to be lanced and my suggestion of bringing in other operators is a way to lance it.
"My conclusion is CDS is currently gambling on that problem being solved by November next year when they expect to sign contracts, and whatever government we have at that time guaranteeing that money would be provided."
The project is also subject to EU state aid rules and under the terms of approval the contract needs to be awarded in 2020.
People in affected areas believe any supplier would face the same problems as Gigaclear of laying cables under or above ground.
"Some of the roads didn't have proper foundations so they couldn't use narrow trenches so had to do a lot more work," Mr Long said.
But CDS said "Gigaclear cited five main reasons for its delayed roll-out. Poor road foundations wasn't one of them."
Gigaclear connected about 496 properties before its contract was terminated.
Correction Friday 22 November 2019: An earlier version of this story had incorrect figures relating to the number of procurements, the cost of rolling out the broadband and the number of contracts cancelled. These figures have now been updated.