Drayton Manor death: Emergency button 'not pressed for 10 minutes'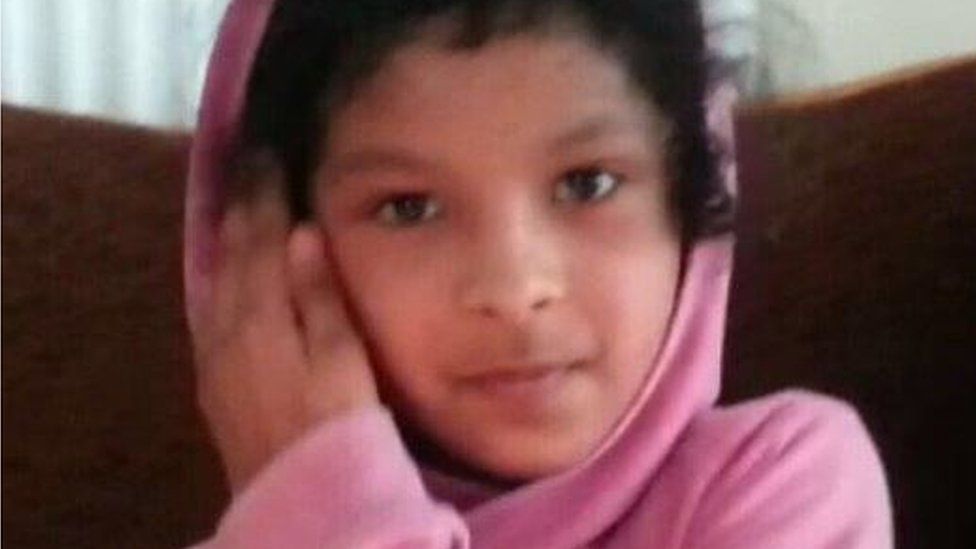 An emergency stop button for a river rapids ride was not immediately pressed when staff were told a girl had fallen in the water, an inquest heard.
A witness told South Staffordshire Coroner's Court she saw Evha "being a bit silly" on the ride before being "propelled" from the vessel.
An operator did not turn off the ride until 10 minutes later.
Ride operator Samuel Read, who was on shift the day of the incident in Tamworth, said: "In case of emergency, if we witness a person falling in the water, our first port of call would be to push the emergency stop button.
"If we did not witness it, but received reports, we would search the ride CCTV to see if we could see them and then contact the control room, the main hub for control of the park."
Mr Read turned off the water pumps that drive the boats when another staff member told him to do so about 10 minutes after Evha's fall was first reported, the inquest heard.
However, he confirmed half the ride was not covered by the CCTV cameras.
Mr Read added the existing system of nine cameras being monitored on a single screen made it "quite difficult to see", so operators had asked for extra monitors.
Assistant coroner Margaret Jones said: "It seems that the issue wasn't taken forward, sadly, by the time of this incident involving Evha."
Theresa Atkinson, who had been standing on a viewing platform with her son, told how she watched the girls "being silly... leaning over and trying to scoop water at each other."
The schoolgirl from Leicester, who could not swim, fell head first from the boat after it hit a barrier while she was standing up, against the ride's rules, the court was told.
Mrs Atkinson then saw Evha in the water holding on to the barrier.
She said: "She looked like she was panicking and I shouted to her to stay where she was."
Mrs Atkinson said she tried to climb the fencing to get to Evha, but when she was unable to do so she ran to find a member of staff.
It was not until 11 minutes later Evha was spotted "face down" in the water and a further six before she was pulled out "lifeless".
In CCTV shown to jurors on Monday, Evha was seen wading through the water before climbing an "algae-covered travelator" and falling into a 12ft-deep (3.6m) area of water.
She was pronounced dead in hospital later that day.
Related Internet Links
The BBC is not responsible for the content of external sites.