BBC News We Are Bradford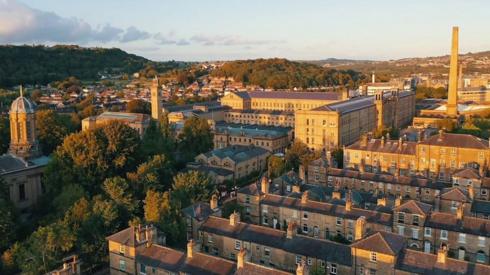 Top Stories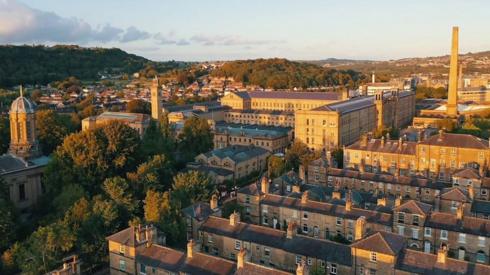 Featured Contents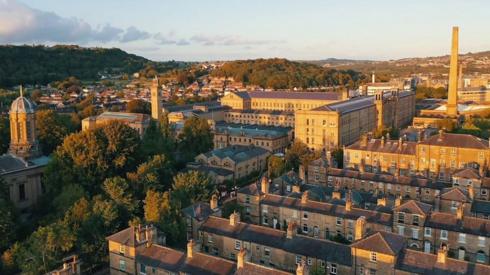 Latest Updates
British Airways pulls out of Leeds Bradford Airport
British Airways has cancelled all its flights from Leeds Bradford Airport (LBA) to London Heathrow.
The airline began operating flights from West Yorkshire to Heathrow in December 2012.
At the time John Parkin, LBA's then chief executive, said the new service would "connect Yorkshire with the world".
In a statement confirming the end of flights to Heathrow, British Airways said: "We are sorry to suspend our flights to Leeds Bradford after many years.
"We regularly evaluate our routes based on where our customers tell us they want to travel."
MP says Leeds Bradford airport expansion 'not viable'


Local Democracy Reporting Service
A West Yorkshire MP has criticised plans to revamp Leeds Bradford Airport with a new £150m terminal.
The airport officially submitted its plans for the rebuilding of the terminal to Leeds City Council's planning department earlier this month.
Alex Sobel, Labour MP for Leeds North West, says the planned increase in flights would not be viable in a post-Covid-19 economy.
Mr Sobel said: "I have no in-principle objections to the building of a new terminal, but have concerns the underlying business model to pay for the terminal means an increase in flights.
"In the current context of coronavirus and what that has done to aviation, that doesn't make a lot of sense."
The MP has also called for an extension to the consultation period over the plans, saying no decision should be made on the airport until at least six weeks after the lockdown is lifted.
A spokesperson for Leeds Bradford Airport said: "We have consulted extensively with members of the public and environmental experts to ensure our plans create an efficient replacement terminal.
"It's important to note this consultation has been ongoing since January, giving interested parties many opportunities to engage with, ask questions and provide feedback on our plans."
If given the go-ahead, the work on the new site is expected to begin by the end of this year, with the new terminal finished and running by 2023.
Two taken to hospital after Bradford 3D printer fire
Two people have needed hospital treatment after a 3D printer which was being used to help make visors for front-line NHS staff caught fire at their house in Bradford.
The printer was in the conservatory of a house on Old Road, Horton Bank Top, when the fire broke out at about 02:45 yesterday.
Allan Bannister and his wife, Rita, were treated in hospital for the effects of breathing in smoke and were both discharged a few hours later.
The 3D printers were creating parts for visors which would be sent to NHS doctors, nurses and other health service staff, Mr Bannister said.
The couple were woken up by smoke alarms and were met with "thick black acrid smoke" downstairs, he added.
Three fire crews tackled the blaze at the Bannisters' house, West Yorkshire Fire and Rescue said.
Allan Bannister says production of the visors at his home is over for the "foreseeable future".
Read more
Firefighters tackle Keighley moorland blaze
Firefighters from several stations in West Yorkshire have been involved in tackling a moor fire near Keighley.
Crews were called at about 22:45 on Monday night to a blaze on Cragg Bottom Road in Oldfield.
At its height about 25 firefighters were dealing with the incident, including crews from Calderdale and Leeds.
About 75 sq m of heather and moorland was involved, according to West Yorkshire Fire Service.
Crews used beaters, aqua backpacks, hose reels and other equipment to tackle the blaze.
Dr John Wright expects a treatment involving three different types of drug to be effective against the virus.
Read more
Mary Blessington was discharged then soon deteriorated, showing that the path to recovery can be long and hard.
Read more
Rugby League birthplace at heart of national museum bid
A bid has been made for Huddersfield's George Hotel, the birthplace of rugby league, to become the site of the game's proposed national museum.
The hotel is where the first meeting of the teams which formed the game was held in August 1895.
A total of 21 clubs voted to break away from the Rugby Football Union and set up the Northern Rugby Football Union. In 1922 that became the Rugby Football League.
The George, which has stood empty since 2013, is now owned by Kirklees Council, which has made an official bid to host the museum (artist's impression pictured below).
Bradford was originally selected in 2016 as the site of the museum, but after little progress, Rugby League Cares announced the application process would be re-opened.
A deadline for bids to organisers, the Rugby League Cares charity, expires on Thursday.
Councillor Peter McBride said the hotel would be part of a revitalised St George's Square.
"It's so important we have somewhere for the history of this great sport to be celebrated and there is no better place than the birthplace," he said.
No date has been announced for a decision on the museum's new site.
The Bradford mosque argues the rules breach human rights to practise religion and cause "deep distress".
Read more