CCRC bid to dismiss Paul Cleeland gun murder case
By Tanya Gupta
BBC News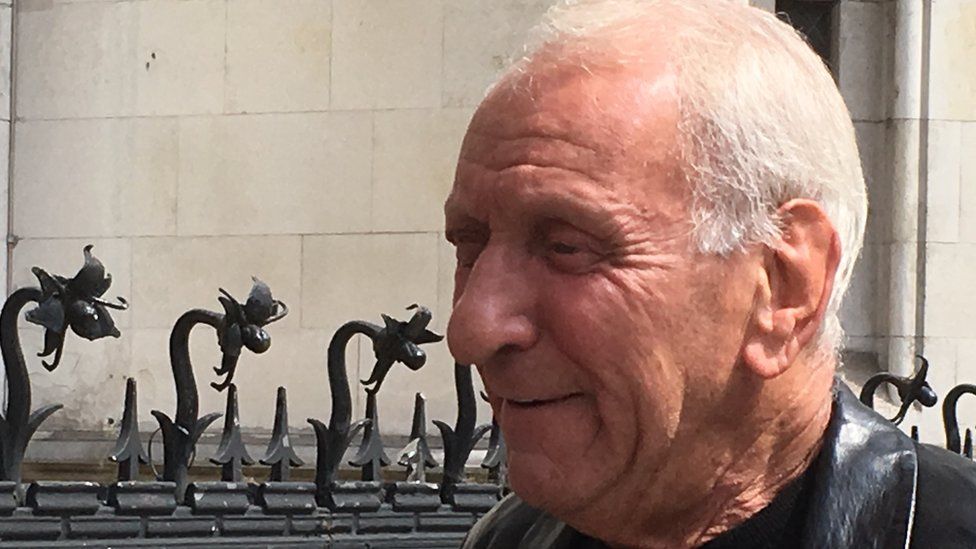 A judicial review in one of the UK's longest alleged miscarriages of justice cases has been opposed on the grounds of "no new evidence".
Paul Cleeland served 26 years in prison and has fought to clear his name since Terry Clarke was shot in 1972.
Last month, he was granted a judicial review of a Criminal Cases Review Commission (CCRC) decision not to refer his case to the Court of Appeal.
The CCRC has since said Cleeland, from Kent, presented "nothing new".
Cleeland's lawyers have not yet commented on the CCRC's grounds, but have 21 days to submit their response.
It coincides with an application by Cleeland's representatives to have the case relisted amid claims of unpaid court fees.
Cleeland, 75, of Folkestone, has always insisted he was at home with his wife when the suspected gangland boss was shot in Stevenage, Hertfordshire, but legal challenges over the years failed.
At a hearing in July, Cleeland's counsel Edward Fitzgerald QC compared his client's case to that of Barry George, who was cleared at a retrial of the murder of Jill Dando after doubt was cast on the reliability of gunshot residue evidence.
Mr Fitzgerald said forensic evidence in Cleeland's case - including that given by Scotland Yard firearms experts John McCafferty - had been discredited.
He said: "Once you take a bit of evidence like that away, even if there is other evidence, as was the case in Barry George, it still leaves an unsafe verdict."
The CCRC, asking for the case to be dismissed, said: "All relevant matters in relation to Mr McCafferty were clearly considered by the Court of Appeal before."
It said: "The claimant's contentions, when properly analysed, are in reality simply disagreements with the evaluative judgements of the commission.
"There is nothing new in the evidence or submissions."
Related Internet Links
The BBC is not responsible for the content of external sites.