European firms to build satellite parts in UK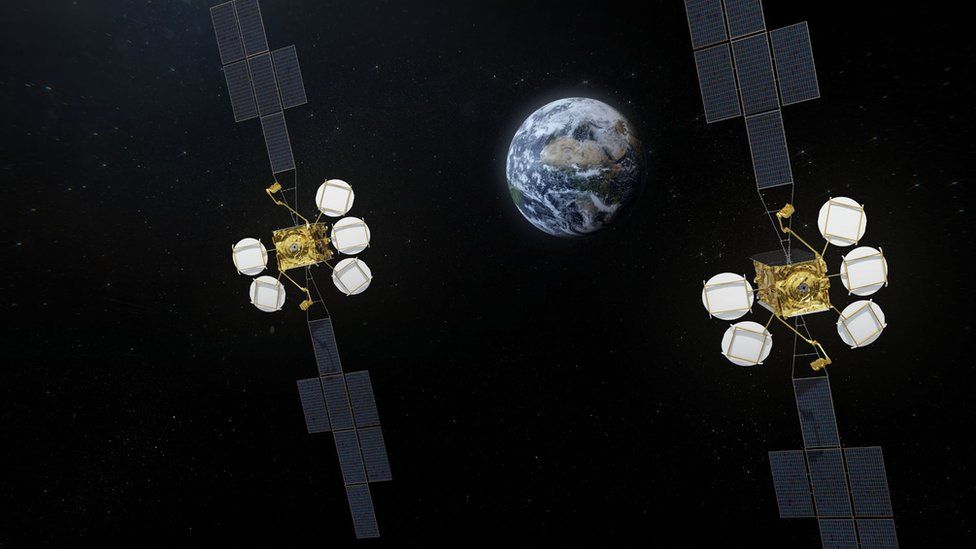 Two European firms will build parts for new communications satellites in the UK, the government has announced.
Airbus and Eutelsat will manufacture components at sites in Portsmouth and Stevenage.
Eutelsat plans to launch the two new satellites in 2021.
Business Secretary Greg Clark said the investment was a "significant vote of confidence" for the UK's space industry. The deal will be worth hundreds of millions of pounds.
A spokesman for the Department for Business, Energy and Industrial Strategy (BEIS) said: "The deal, worth hundreds of millions of pounds, between Eutelsat, one of the world's top three providers of TV broadcast signals, and Airbus is a huge vote of confidence in the UK expertise in the space industry, benefiting 500 high-skilled workers involved in Eutelsat projects."
The components will be made in the UK and then be shipped to Toulouse for final assembly.
Airbus said it had been selected by Eutelsat to build two "Hotbird" telecommunication satellites to replace three existing spacecraft to improve performances over Europe and the Middle East.
Related Internet Links
The BBC is not responsible for the content of external sites.