Southeastern and Greater Anglia want more women train drivers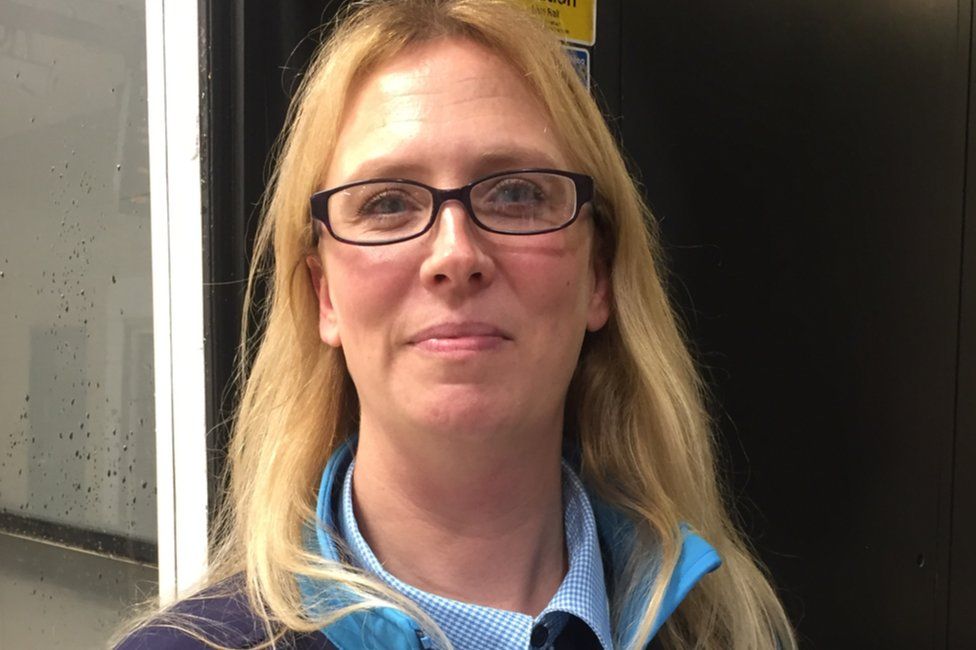 Rail companies have launched campaigns to recruit more women train drivers.
Southeastern, which serves London, Kent and East Sussex, said fewer than 5% of its drivers were women and it wants 40% of applicants to be women by 2021.
Its train services director Ellie Burrows said: "It's no longer the case that little boys play with toy trains and little girls play with dolls."
Train driver Kelly-Joe Ballard said there "isn't anything stopping a woman from becoming a train driver".
"I think it's a society perception that train driving is seen as a male profession," she added.
Mrs Ballard, 40, worked as a bus driver for six years before becoming a train driver with Southeastern in 2016.
She said passengers were "surprised" when they ask her if she is the driver, but said there was no reason why women should not be train drivers.
"I don't feel gender really comes into it. I love the job, I work with fantastic people, I've never been treated differently because I'm a woman.
"There is more of a male domination but I think that society is changing and women are coming forward in all job roles," she added.
Southeastern said it had 51 women train drivers and had introduced initiatives to encourage more women to apply for a variety of roles.
Ms Burrows said "society has moved on" and added that railways should not be male-dominated.
Rail firm Greater Anglia also described the industry as "male-dominated" and said fewer than 5% of its train drivers were women.
The company, which serves the east of England, has launched an internal recruitment campaign and recently appointed its first female yard controller.
Helen Dickerson, who is responsible for train movements at its Norwich depot, said: "There are more than 100 men at Crown Point [depot] and I am the only woman working in a front-line engineering role."
Greater Anglia said 22% of its employees were women, which was "something the company is working to address along with the rest of the industry".
Southern rail said it was "pushing hard to make the industry more attractive to female applicants".
The operator said 30% of its trainee drivers this year were women, up from 18% in 2017.
West Midlands Railway said about 10 of its 700 train drivers were women.
But a spokeswoman said it had no plans to run a recruitment campaign aimed specifically at women "as we welcome applications from all genders and backgrounds to work for us".
Aslef said train drivers were "predominantly made up of heterosexual white men aged over 35".
A spokesman for the train drivers' union said until recently train companies had "proved reluctant to employ many women".
"We want the rail industry to reflect the society it serves, a society comprised of men and women, regardless of ethnicity, age, sexual orientation or any other ideologies, who each day perform a vital job moving passengers and freight around Britain," he added.
The Rail Delivery Group, which represents the rail industry, said it had "committed to increasing diversity by 20% by 2020 because our railway needs to attract the brightest and best talent and better represent the people it is there to serve".
Related Internet Links
The BBC is not responsible for the content of external sites.