World War One: The BBC's Home Front comes to an end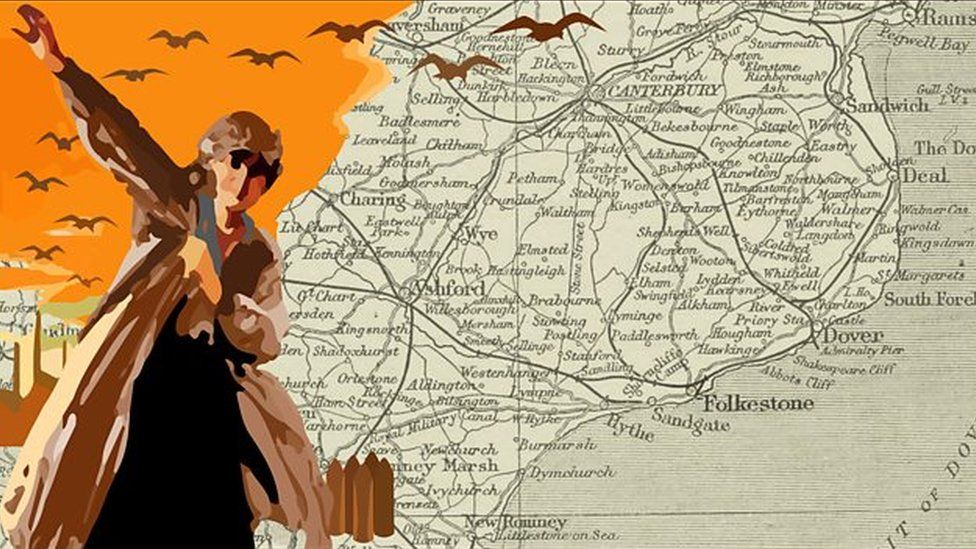 BBC Radio 4's Home Front series has come to an end after four years of chronicling domestic life during World War One.
The drama's final episode later airs a day before the 100th anniversary of the end of the conflict.
For about 11 minutes each day, the stories of British life, set in Folkestone, Tyneside and South Devon, featured real events sourced from local newspapers and council meetings.
Each episode, recorded in Birmingham, was set exactly 100 years before the date of broadcast, which began in August 2014.
Director Jessica Dromgoole said some stories featured obvious milestones, but others proved to be something of "a treasure hunt", with one featuring soldiers who stole "a swimming costume from a lady's hotel room".
She said what struck her most during research was discovering tribunals of men who did not want to be conscripted. Just 3,000 survived of more than two million testimonies.
"They were destroyed just before World War Two because they set a precedent for people who didn't want to be conscripted," Ms Dromgoole said.
In the final episode, Home Front breaks from its usual format and is based instead on the events of 10 November 1919 - the eve of the first Armistice Day which was held a year after the conflict's end.
"The Armistice was agreed in November 1918 but it was just a ceasefire," Ms Dromgoole said. "Soldiers were still being sent out."
She added: "It was a fragile peace" - which is the title of the last episode.
Professor Maggie Andrews, from Worcester University, assisted with production research and said news of the Armistice in 1918 led to "huge celebrations" but was "tinged with sadness" for many who had lost loved ones.
She wants a greater awareness of the home front during the war and would like to see a memorial to what she calls the forgotten housewife.
"Their work kept the war [effort] going and is completely ignored," she said, adding that while rationing, blackouts and the fear of aerial bombing were more associated with World War Two, they also played a huge part in daily life during the 1914-18 conflict.
She said: "This is the first total industrial war. From drawing your curtains to what you're going to have for tea - everything was dictated by the war.
"It really was the war that came home."
The value of the Home Front programme, Ms Andrews added, was that it highlighted personal war stories that otherwise might have remained "massively overlooked".
Home Front: A Fragile Peace is broadcast on BBC Radio 4 at 14:30 GMT on Saturday 10 November and will then be available via BBC Sounds.