MP Craig Mackinlay's election agent 'had four hours training'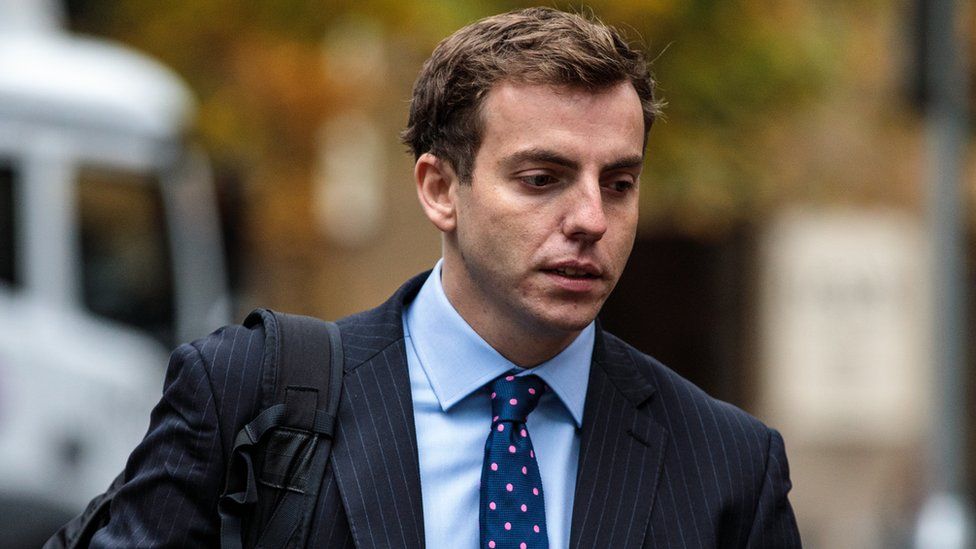 An election agent on trial accused of falsifying election expenses has told a court he only had a few hours training.
Nathan Gray, 29, was working with the South Thanet MP Craig Mackinlay who is also on trial over 2015 general election expenses.
Mr Gray told Southwark Crown Court he had four hours training and spent five days delivering leaflets before his job "morphed" into that of election agent.
He said he was employed on a fixed-term contract and had considered quitting.
He said the job "ended up just pretty much falling into my lap" because "no one else wanted to do it".
Mr Mackinlay, 52, his agent Mr Gray, along with senior party worker Marion Little, 63, all deny deliberately filing false expenditure returns after the 2015 general election.
Mr Gray said after campaign specialist Ms Little arrived he began to see invoices he was not expecting, and that had not been discussed with him.
He told the jury his expenses for his own accommodation, the Conservative Party battle bus, and the hotel bills for volunteers did not need to be declared as local expenses.
Mr Gray said he was aware of visits by party volunteers and had raised queries about their expenses, only to be told by Ms Little they were "national expenses".
Aftab Jafferfee for the prosecution asked Mr Gray whether he had authorised all of Mr Mackinlay's expenses, to which he replied: "No".
"Are you saying that there are areas of spending on Craig MacKinlay's campaign that Marion Little has done, without you knowing?", he was asked.
"In hindsight, there have been some items that have been omitted from the return," Mr Gray said.
Craig Mackinlay, from Ramsgate in Kent, denies two charges of making a false election expenses declaration under the Representation of the People Act 1983.
Ms Little, of Ware, Hertfordshire, denies three counts of intentionally encouraging or assisting an offence under the Serious Crime Act 2007.
Mr Gray, of Hawkhurst, Kent, denies one charge of making a false election expenses declaration.
Judge Mr Justice Edis has ordered jurors to acquit Mr Gray of one charge of forgery.
Related Internet Links
The BBC is not responsible for the content of external sites.