George Barker murder: Cyprus gym murder suspect to be extradited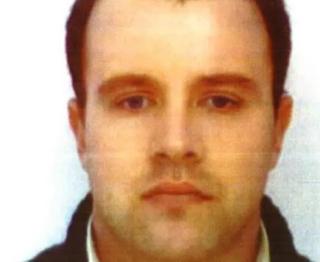 A man arrested in northern Cyprus over the murder of a man outside a gym is to be extradited to the UK.
George Barker, from Kent, was stabbed to death near the Double K Gym in Bexley, south-east London, in 2016.
Charles Riddington was arrested on a European arrest warrant after initially being held over motoring offences in the Turkish controlled part of Cyprus.
On Tuesday a judge ordered his extradition back to the UK, a spokesman for the Met Police said.
Mr Riddington was first detained in August on "local matters", the Met said.
On Friday he was arrested on a European warrant on behalf of the Met Police, a force spokesman said.
Mr Barker, 24, of South Darenth, was found dead at the gym on 14 November 2016, days after the birth of his daughter.
He had suffered stab wounds to his chest and abdomen.
At the time of the death the Met said they believed five men had been inside the gym in Stable Lane, waiting for Mr Barker - a regular there - to arrive.