The dangerous world of teen "money mules"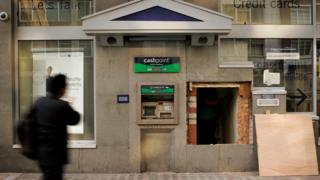 Teenage money mules recruited into an illegal and dangerous world have described how they got caught up in criminal networks.
They spoke anonymously about the fraud, in which they allow their bank accounts to be used to launder gangs' money.
BBC South East has uncovered dozens of Instagram accounts used by criminals to tempt students - and a gang member said payments of £9,000 drew people in.
Instagram said the accounts had been removed.
Teenager Jamie said he did not have a job when he was approached.
"It was extra income," he said. "I was asked to take payments and not ask questions in return for a profit of what was going through my bank account.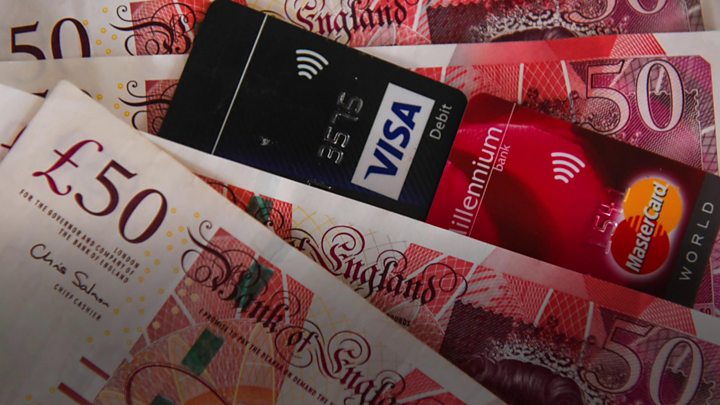 "It could be anywhere from £500 to £5,000 - we'd only get a very small percentage so you wouldn't make much money but to someone who didn't have a job, someone who's a student, it's actually quite a lot of money to be making for very little work."
But he said acting as a mule led to abuse and threats to kill.
"You're always looking over your shoulder," he said. "This is a lot of money to the people above you.
"Of course you are making pennies compared to what they're making.
"[But] if that money doesn't get to that end person, you get all the abuse, the phone calls and the threats, a lot of threats of violence - that they essentially kill you if you don't give over that money.
"You've got the greed of having that amount of money. At the same time, you've got the threats of leaving. You know too much.
"Because you know a lot about the organisation, I have a very good idea about what happens."
'Flashy lifestyle'
Daniel said he was 17 when he was recruited and he was attracted to the "flashy lifestyle" he saw on Instagram.
In "a good month" he was earning £2,000 to £3,000, he said.
But he added: "It wasn't until further down the line when I was being given strange instructions... that I started to think to myself, 'oh there must be something criminal in this'."
Secretly-filmed gang members said all they needed was a name, date of birth, address and online banking details to carry out the fraud, and they would pay mules to recruit their friends.
One said: "I can start a £3,000 job today for you - then I send you your cut [of] £1,500."
Another claimed there were "no risks".
Det Sgt Marc Cananur, from Kent Police, warned mules they could lose access to their bank account.
"It could have a massive impact on your credit rating," he said.
"The worst-case scenario is you may be convicted and imprisoned for up to 14 years."
The BBC found dozens of Instagram accounts used by criminals to tempt young people into money-laundering.
Instagram said: "Illegal activity is not allowed on Instagram and our community guidelines clearly state that people must follow the law.
"We encourage people to report content they think is against our guidelines using our in-app tools."
Instagram said the accounts flagged up by the BBC had been removed.
A Home Office spokesman said: "These ill-gotten gains enable serious and organised crime, undermine UK businesses and harm our international reputation."
He said changes in legislation had made it easier to seize criminals' money from bank accounts, including those used as mule accounts.
Since 2010, officials have recovered £1.6bn from criminals.