MP calls for clampdown on sex-for-rent adverts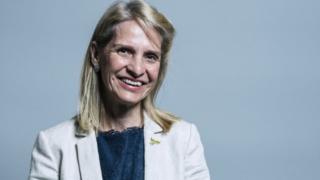 An MP has called for a clampdown on sex-for-rent adverts online.
Lib Dem MP for Bath, Wera Hobhouse, asked about the number of successful prosecutions, during women and equalities questions in Parliament.
A recent YouGov poll suggested 250,000 women in the UK had been offered free or reduced rent in exchange for sexual favours in the past five years.
Justice Minister Edward Argar said the practice was "unacceptable" and work was on-going to tackle it.
He said the "preying on vulnerable people seeking affordable accommodation" was already a criminal offence.
"The decision whether to prosecute rests entirely with the CPS."
'Vulnerable women and men'
He said officials had been "working to raise awareness" of the offences.
Ms Hobhouse said the practice continued despite it being illegal, and it targeted "vulnerable women and men".
She asked whether the government would consider a code of conduct, or consider "binding legislation to prevent websites from hosting these adverts".
Mr Argar said the current rules did not apply to classified advertising, although the code of conduct prohibited adverts for illegal services.
"Colleagues are working to ensure tech companies meet their responsibility to prevent their services being used for criminal activity, and are further exploring how classified ad websites are being used to facilitate crime."
'Targeted by landlords'
The recent YouGov survey, commissioned by homelessness charity Shelter, found 140,000 prospective female tenants had been propositioned by landlords in the past year alone.
Last year, BBC South East Today exposed so-called "sex-for-rent" adverts on the internet, and it has since emerged that students in Kent were targeted by landlords offering free accommodation in exchange for sex.
More than a dozen landlords in Canterbury admitted taking on female student tenants under a "sex-for-rent" arrangement, according to Kent Online.
Earlier this week a BBC Inside Out West investigation found landlords were doing the same in the Bristol area.