UK heatwave sees golf courses ban smoking while playing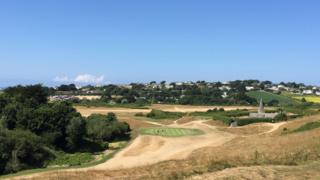 Hundreds of golf clubs have banned smoking in an "unprecedented" move to reduce the risk of fires starting on dried out courses.
Sustained hot weather has prompted them to tell golfers they can no longer light up while playing.
The Golf Club Managers Association (GCMA) found 60% of clubs in the UK have temporarily banned smoking because of the heatwave conditions this summer.
They said courses should "urgently consider the measure".
Many golfers who smoke will lay cigarettes down on the grass to keep their hands free while playing shots, increasing the potential risk for fires starting.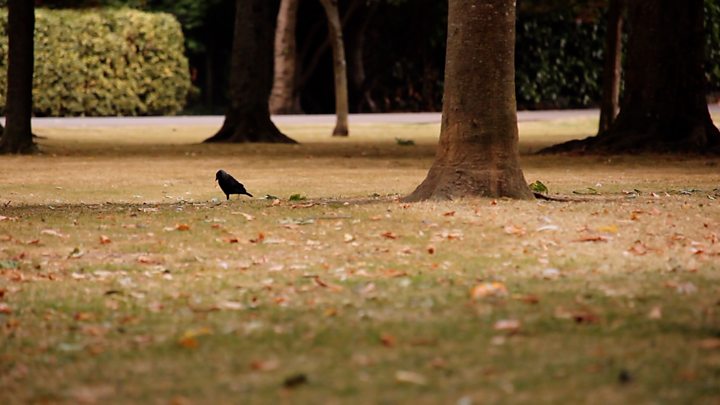 James Hutchinson from the British and International Green Keepers Association said many courses were like a "tinder box".
He said: "It is a massive issue. I've been in the industry since 1988 and we have had one other summer I remember that was anywhere close to being as dry as this.
"This decision of so many clubs to ban smoking is highly unusual."
Courses across the UK have taken the step, with most in the south-east and north-west of England in particular known to have introduced a ban.
Jim Cunning, Golf Management Adviser at the GCMA said: "This is unprecedented and has never happened before, even in 1976. Courses have got to do their own risk assessments but as a practical measure this is something they should urgently consider.
"The deep rough is a particular risk, and fires could easily spread into trees or across moorland which is adjacent to many courses."
Last month a fire broke out at a nature reserve next to St Anne's Old Links Golf Club in Lancashire.
Secretary Jane Donohue said it happened two days before final qualifying for the Open Championship was staged at the venue.
She said: "We had our hearts in our mouths for a few hours. There were four or five fire engines and we were using hosepipes to stop the fire jumping on to the course."
Once the event had finished the club took the decision to ban smoking for all members and visitors.
At St Enodoc Golf Club in Cornwall, a small fire caused by a cigarette prompted the ban, with general manager Simon Greatorex calling it "common sense".