Fellow Deepcut trainee 'could have shot Pte Geoff Gray'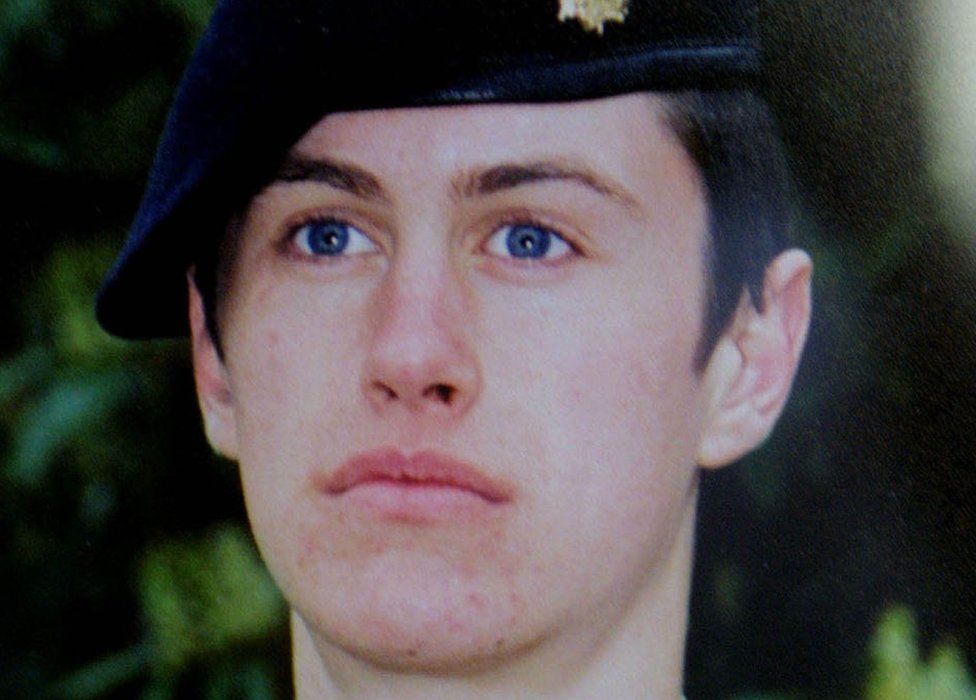 A teenage Army recruit who was found dead at Surrey's Deepcut barracks could have been shot by another trainee, a pre-inquest review has heard.
Private Geoff Gray, 17, from Hackney, east London, died at the base in 2001. He had two gunshot wounds to his head.
John Cooper QC told the hearing at the Old Bailey the main issue was "simply who pulled the trigger".
A first inquest in 2002 ended with an open verdict, but a fresh inquest is due to take place next year.
Pte Gray was one of four young soldiers to die from gunshot wounds at the army base between 1995 and 2002.
His family won the right to apply for a new inquest last year after Attorney General Jeremy Wright QC said he was satisfied fresh evidence had come to light.
Representing the Gray family, Mr Cooper said there was evidence of "systemic failings" at Deepcut and allegations of a "lack of procedure and lack of protection for these young recruits".
He said some trainees were "treated with a degree of favour".
Those soldiers were allowed off site to consume alcohol in "drinking dens" before returning to barracks, he said.
"With the problems drink brings there may be a problem here," Mr Cooper said.
"Here there is potentially a situation where another trainee pulled the trigger on Mr Gray."
Mr Cooper added: "There is a degree here of state involvement given that the trainee was, and could be argued to be, connected to the state - a trainee of the armed forces."
The family's application for a jury inquest was rejected.
Judge Coroner Peter Rook QC said: "In my view, a reasoned decision and reasoned findings of fact by a coroner sitting alone will be in the best interests of the interested parties and the public."
A further pre-inquest hearing will be held on 5 October.
Related Internet Links
The BBC is not responsible for the content of external sites.